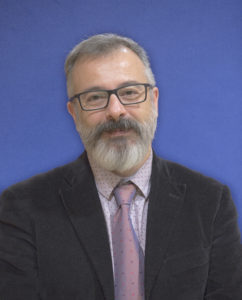 Carlos Bolaños, team leader
Born in Tenerife, Carlos initiated university studies of Veterinary Medicine and ended up graduating in Political Science and Sociology (Masters Degree). He has been professionally involved in cross-border cooperation initiatives since 1999. Starting with a traineeship at DG REGIO, he has worked both at programme and project level, in Rome and Vienna, until 2008, when he joined the ENPI CBC community through his participation in the INTERACT ENPI project, of which he became Team Leader in 2012. Having lived in Italy for nearly a decade now, Italian is gradually becoming a second mother language. He also speaks fluent English and French. Passionate about cinema and literature, he is the editor of a literary magazine, and writes short stories and scripts whenever he has some free time.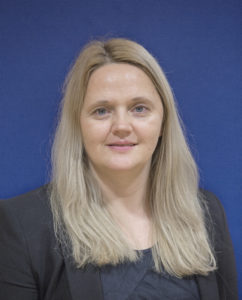 Iveta Puzo, senior expert
Iveta has studied the German and English languages as well as entrepreneurship and innovation. After her graduation in 1998, she started with project implementation work in her native town, continued with the implementation of international projects at regional level and with programming and implementation of pre-structural funds on the national level in Latvia. From 2004, she has been working with cooperation across borders, first in the secretariat of the Baltic Sea Region Programme and later in the Estonia-Latvia-Russia ENPI CBC Programme. In 2012 she joined the INTERACT ENPI team providing technical assistance to ENPI/ENI CBC programmes and now continues as part of the TESIM project. Iveta is fluent in Latvian, Russian, English and German. Outside of work, her interests lie in the field of psychology and personal growth.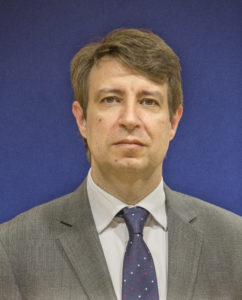 Albert Sorrosal, senior expert
Born in Barcelona, Albert has a degree and master's degree in Business Administration by ESADE (Barcelona). He started his professional career as an auditor, but he has been professionally involved in cross-border cooperation initiatives since 1997. Starting with technical assistance to DG REGIO, he has also worked as an expert for the LIFE unit in DG ENV, as well as for numerous projects financed by INTERREG, LIFE, ERDF and Culture 2000. He joined the ENPI CBC community in 2007 through his participation in the Regional Capacity Building project (RCBI), followed by the Support to Programme Programming (SPP) in 2013. His mother language is Catalan, with excellent knowledge of Spanish. He also speaks fluent English, French, Italian and Portuguese and is currently studying Russian. He is married and has a son and a daughter, with whom he shares a passion for music, literature and cooking.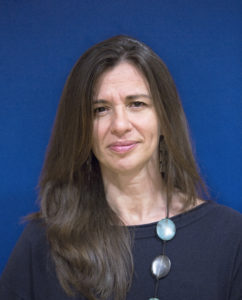 Anna Dorangricchia, senior expert
Sicilian with some Albanian origins, Anna graduated in Political Sciences and International Relations. She started working as teacher and researcher on migration policies at the French University of Bordeaux where she spent almost 7 years. After more than a decade dealing with management of transnational projects set up under several EU funding frameworks, in 2011 she tackled the challenge of the ENPI CBC world as JTS Coordinator of the Italy Tunisia programme. By living in France and Spain (4 years), she became fluent in French and Spanish, English is her daily working language and she's started learning Portuguese. Passionate about cinema, comics and trekking, she spends her free time travelling around the world with her beloved camera.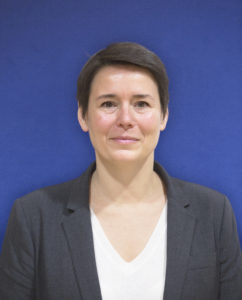 Karine Leroy, senior expert
Karine graduated with Master's Degrees in International Relations and in Cooperation Policies from the Sorbonne University in Paris. She has devoted her professional life to supporting cooperation between the EU and its neighbours at civil society and local and regional authority levels. She designed and managed cooperation programmes and projects at the World Federation of United Cities and EU Delegations in Georgia and in Russia before she got involved in cross-border cooperation as Team Leader of the EU's Liaison Office in St-Petersburg. Since 2006 she has moved on to the consultancy world where she has supported ENPI/ENI CBC programmes and projects within EU-funded technical assistance. She speaks French as mother tongue, is fluent in English and has a good working knowledge of Russian. A nature-lover, she is involved in various environmental actions within the Natura 2000 area where she lives in the South-West of France.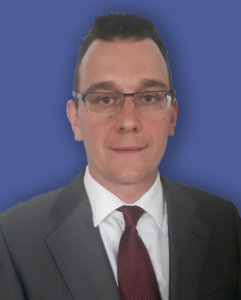 Pawel Molenda, senior expert
Paweł was born in Warsaw. He studied at Warsaw School of Economics where he completed International Economies faculty (Master Degree) and postgraduate studies in negotiations. He speaks fluent English and has also basic knowledge of Russian and French. He previously worked in the INTERACT ENPI project and has been professionally involved in cross-border cooperation initiatives (ENI/ENPI CBC, INTERREG IIIA and PHARE programmes) since 2004. Most of his professional career has been linked to the Poland-Belarus-Ukraine Joint Technical Secretariats where he was employed as a programme manager and head of the programming unit. Paweł is a huge fan of football, classic rock music and cannot live without playing tennis.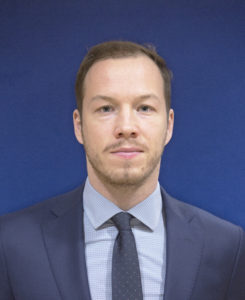 Edmunds Snikeris, senior expert
For the last 9 years Edmunds has been working with European cooperation (both ENPI and INTERREG) programmes and projects, with a focus on programme implementation, finance and audit. From 2008 to 2010, he was working in the audit of INTERREG and ENPI programmes in the capacity of Deputy Director of Audit Department of the Latvian Ministry of Regional Development and Local Governments. In later years he was involved in day-to-day programme management as a project manager in the Latvia-Lithuania CBC Programme and as a programme expert in the Interreg South Baltic Programme. Edmunds speaks Latvian, English, Russian and little bit of Polish. In his free time he enjoys playing guitar and also is an amateur player in the local football team.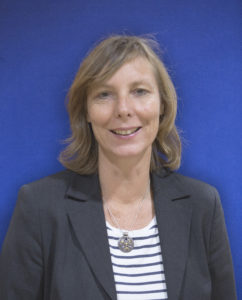 Pam van de Bunt, senior expert
Pam van de Bunt studied Political Science and received a Master's Degree in Communication Science of the University of Amsterdam. She worked on international communication and awareness raising projects for over 25 years. She started her career by working for an international news agency where she implemented training projects to enhance skills from journalists from developing countries. In 2007 she joined RCBI that supported ENPI Cross Border Programmes until 2012. Besides being a consultant for communication and information issues in many development projects ,she also has ample experience in developing, as well as evaluating, awareness raising strategies, both in the ENI region as world wide. Her work is helped very much by the fact that she is able to communicate in eight different languages, including Arabic. Pam loves track and field, still running her kilometres and when in the Netherlands she is still training a group of young track and field athletes.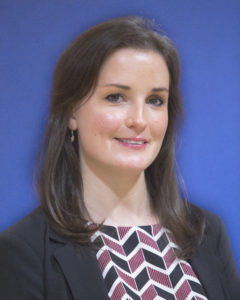 Aisling Walsh, Communication expert
Originally from Northern Ireland, Aisling has a Bachelor's Degree in European Politics and French from Queen's University in Belfast and a Master's Degree from the Institute of Political Sciences in Strasbourg. She started her career as an English lecturer and Erasmus project manager specialising in lobbying in Brussels at the University of Valenciennes in France. From there, Aisling went on to work at DG REGIO in the European Commission focusing on regional programmes and the Northern Irish PEACE Programme.  She joined the ENPI/ENI CBC world in 2011 as part of the Interact ENPI project in Finland before continuing with the Interact programme as liaison manager in 2015, focusing on communication and capitalisation issues. A native English speaker, Aisling is also fluent in French and speaks some German along with some notions of the Irish and Finnish languages. Keen on keeping fit, she likes to be outdoors, to read and to cook dishes from different countries in her free time.
Backstopping team
Sophie Papalexiou, project director
Jawad Wariaghli, project manager
Alessandro Calabro, project officer
Michele Montemurro, project assistant
---
For more information or questions, please write to info@tesim-cbc.eu