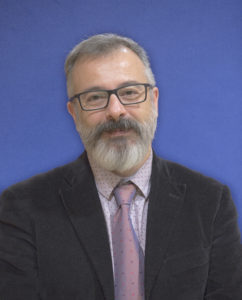 Carlos Bolaños, team leader
Born in Tenerife, Carlos initiated university studies of Veterinary Medicine and ended up graduating in Political Science and Sociology (Masters Degree). He has been professionally involved in cross-border cooperation initiatives since 1999. Starting with a traineeship at DG REGIO, he has worked both at programme and project level, in Rome and Vienna, until 2008, when he joined the ENPI CBC community through his participation in the INTERACT ENPI project, of which he became Team Leader in 2012. Having lived in Italy for nearly a decade now, Italian is gradually becoming a second mother language. He also speaks fluent English and French. Passionate about cinema and literature, he is the editor of a literary magazine, and writes short stories and scripts whenever he has some free time.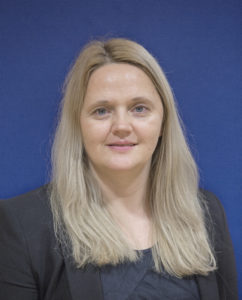 Iveta Puzo, senior expert
Iveta has studied the German and English languages as well as entrepreneurship and innovation. After her graduation in 1998, she started with project implementation work in her native town, continued with the implementation of international projects at regional level and with programming and implementation of pre-structural funds on the national level in Latvia. From 2004, she has been working with cooperation across borders, first in the secretariat of the Baltic Sea Region Programme and later in the Estonia-Latvia-Russia ENPI CBC Programme. In 2012 she joined the INTERACT ENPI team providing technical assistance to ENPI/ENI CBC programmes and now continues as part of the TESIM project. Iveta is fluent in Latvian, Russian, English and German. Outside of work, her interests lie in the field of psychology and personal growth.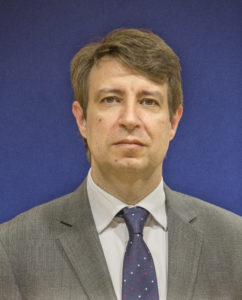 Albert Sorrosal, senior expert
Born in Barcelona, Albert has a degree and master's degree in Business Administration by ESADE (Barcelona). He started his professional career as an auditor, but he has been professionally involved in cross-border cooperation initiatives since 1997. Starting with technical assistance to DG REGIO, he has also worked as an expert for the LIFE unit in DG ENV, as well as for numerous projects financed by INTERREG, LIFE, ERDF and Culture 2000. He joined the ENPI CBC community in 2007 through his participation in the Regional Capacity Building project (RCBI), followed by the Support to Programme Programming (SPP) in 2013. His mother language is Catalan, with excellent knowledge of Spanish. He also speaks fluent English, French, Italian and Portuguese and is currently studying Russian. He is married and has a son and a daughter, with whom he shares a passion for music, literature and cooking.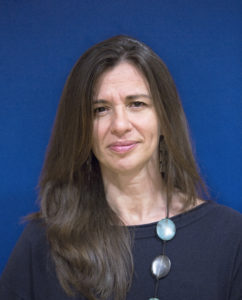 Anna Dorangricchia,

senior expert 
Sicilian with some Albanian origins, Anna graduated in Political Sciences and International Relations. She started working as teacher and researcher on migration policies at the French University of Bordeaux where she spent almost 7 years. After more than a decade dealing with management of transnational projects set up under several EU funding frameworks, in 2011 she tackled the challenge of the ENPI CBC world as JTS Coordinator of the Italy Tunisia programme. By living in France and Spain (4 years), she became fluent in French and Spanish, English is her daily working language and she's started learning Portuguese. Passionate about cinema, comics and trekking, she spends her free time travelling around the world with her beloved camera.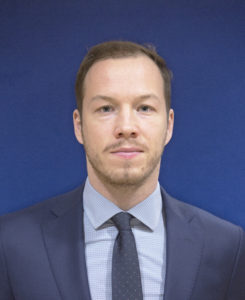 Edmunds Snikeris,

senior expert
For the last 9 years Edmunds has been working with European cooperation (both ENPI and INTERREG) programmes and projects, with a focus on programme implementation, finance and audit. From 2008 to 2010, he was working in the audit of INTERREG and ENPI programmes in the capacity of Deputy Director of Audit Department of the Latvian Ministry of Regional Development and Local Governments. In later years he was involved in day-to-day programme management as a project manager in the Latvia-Lithuania CBC Programme and as a programme expert in the Interreg South Baltic Programme. Edmunds speaks Latvian, English, Russian and little bit of Polish. In his free time he enjoys playing guitar and also is an amateur player in the local football team.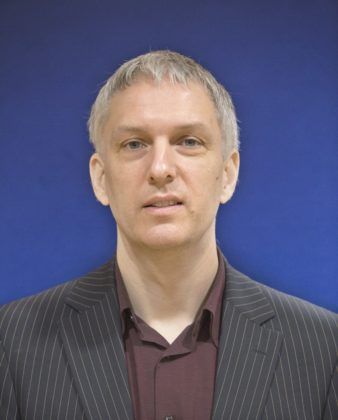 Klaas-Jan Reincke,

senior expert
Klaas-Jan is a regional economist from the Netherlands. He has had a keen interest in analysis of all kinds ever since he started at age 20 teaching statistics to first-year students at Erasmus University Rotterdam. After a brief episode as a policy official at the Ministry of Economic Affairs in The Hague, he went on to become an evaluator of a long list of EU programmes (mainstream Structural Funds, Interreg, EN(P)I, IPA, Phare, Transition Facility, External Border Fund etc). An early evaluation of Phare-CBC in 1997-1998 triggered his affection for cross-border cooperation and KJ has been working in this field, among others as member of the RCBI, SPP and TESIM teams (all providing TA to EN(P)I-CBC) since 2006. From 2002-2017, Klaas-Jan lived in and operated from Tallinn, Estonia, and he is fluent in Estonian. The last couple of years, he has invested in new knowledge and skills in the fields of knowledge management and organisational psychology.
Backstopping team
Sophie Papalexiou, project director
Jawad Wariaghli, project manager
Jecsan Hernandez Guerra, project assistant
---
For more information or questions, please write to info@tesim-cbc.eu