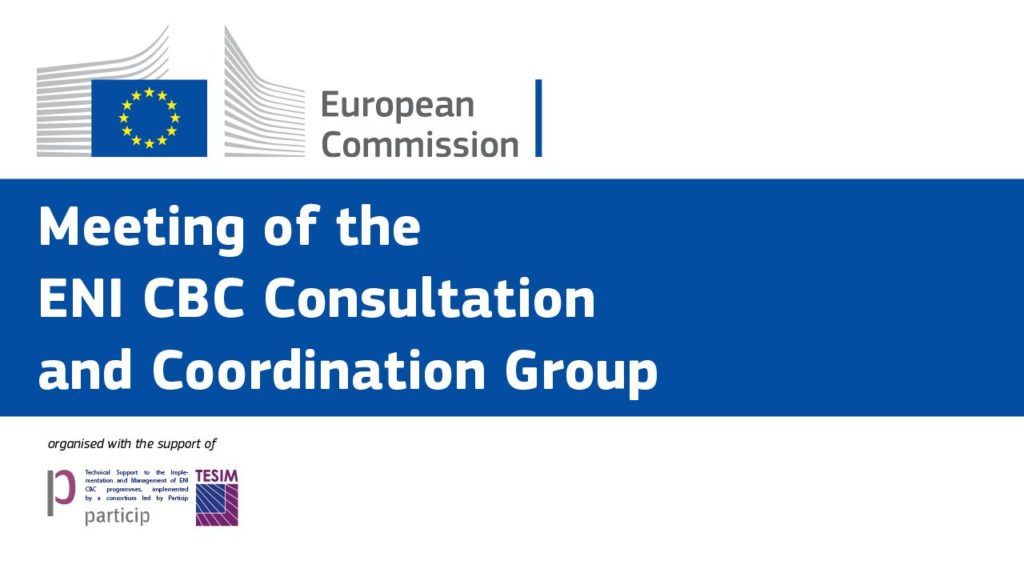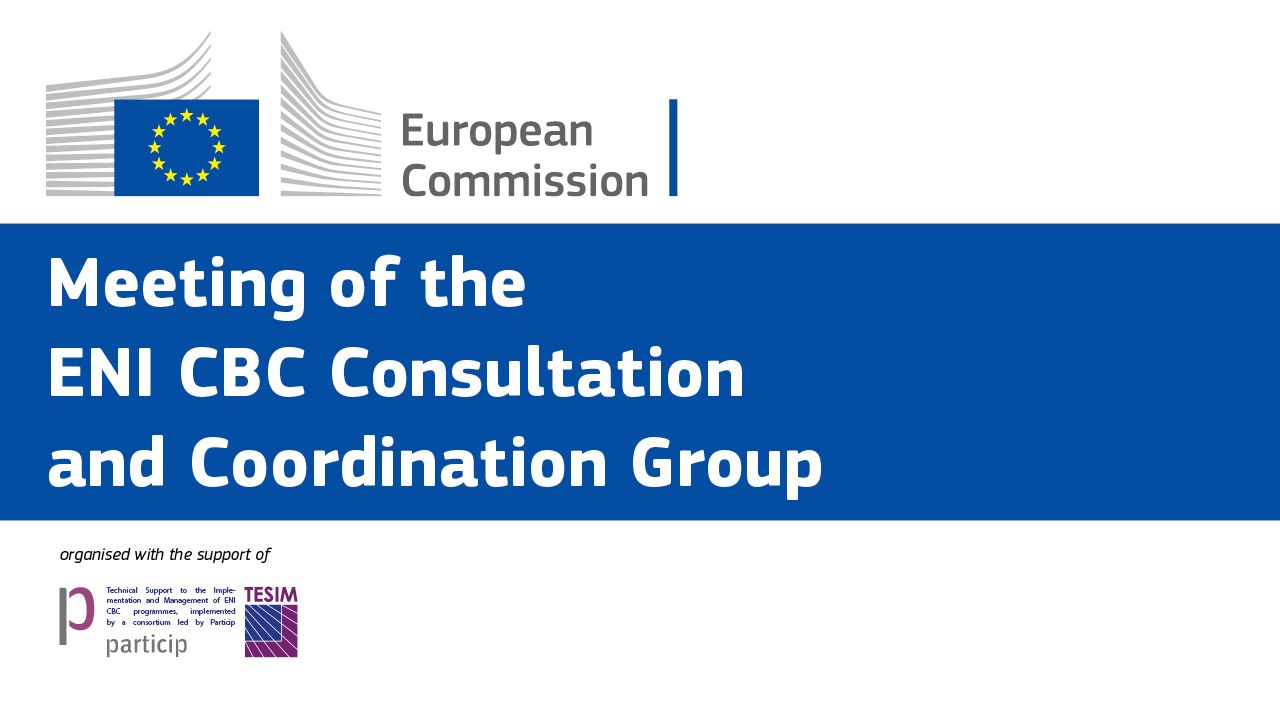 7th meeting of the Consultation and Coordination Group of ENI CBC programmes
Date/Time
23 November 2022 - 24 November 2022
Location
Hotel nhow Brussels Bloom
Rue Royale 250, 1210 Brussels
On behalf of DG REGIO, TESIM is pleased to announce the organization of the 7th meeting of the ENI CBC Consultation and Coordination Group that will take place in Brussels and online on 23-24 November.
The focus of the plenary sessions will be put on topics related to ENI CBC, including closure and lessons learnt, and to Interreg NEXT, notably the presentation of the template of the financing agreement. In addition, bilateral appointments with the representatives of the European Commission have been scheduled.
The indicative event agenda can be found here: ENI CBC CCG meeting Brussels 2022112324
The number of onsite participants should be limited to three representatives per programme. No limitations apply to online participation instead; please note though that online attendance is limited to plenary sessions only. When registering, you are most welcome to put forward to DG REGIO any question that you may want to address during the plenary sessions or during the bilateral meetings.
The registration, including the submission of questions, is open until Tuesday, 15 November (COB).
Please, note that the participation to this event is by invitation only.
Registration
Registrations are closed for this event.