ENI CBC project is the winner of Interreg Project Slam
From Tokyo to Paris in the blink of an eye, a journey to the birth of the Solar system and exploring heart beating in 3D – the virtual reality transforms an ordinary classroom into a place for excitement, fun and interesting learning experiences for the students. The project "Virtual Reality Unites Carpathians", funded by the Romania-Ukraine ENI CBC programme, has conquered not only the school students in Satu Mare (Romania) and Zakarpatska oblast (Ukraine) but also the jury of the Interreg Project Slam 2022 during the Interreg Annual Event. Meet the winner!
"When our geography teacher was telling us about a new country, we just saw its contours on a map and imagined it according to a teacher's story, a picture or text in the textbook. Visiting such a country would have been much more exciting but too expensive" – presents the project idea Anna Tsymbolynets from Uzhorod, Ukraine.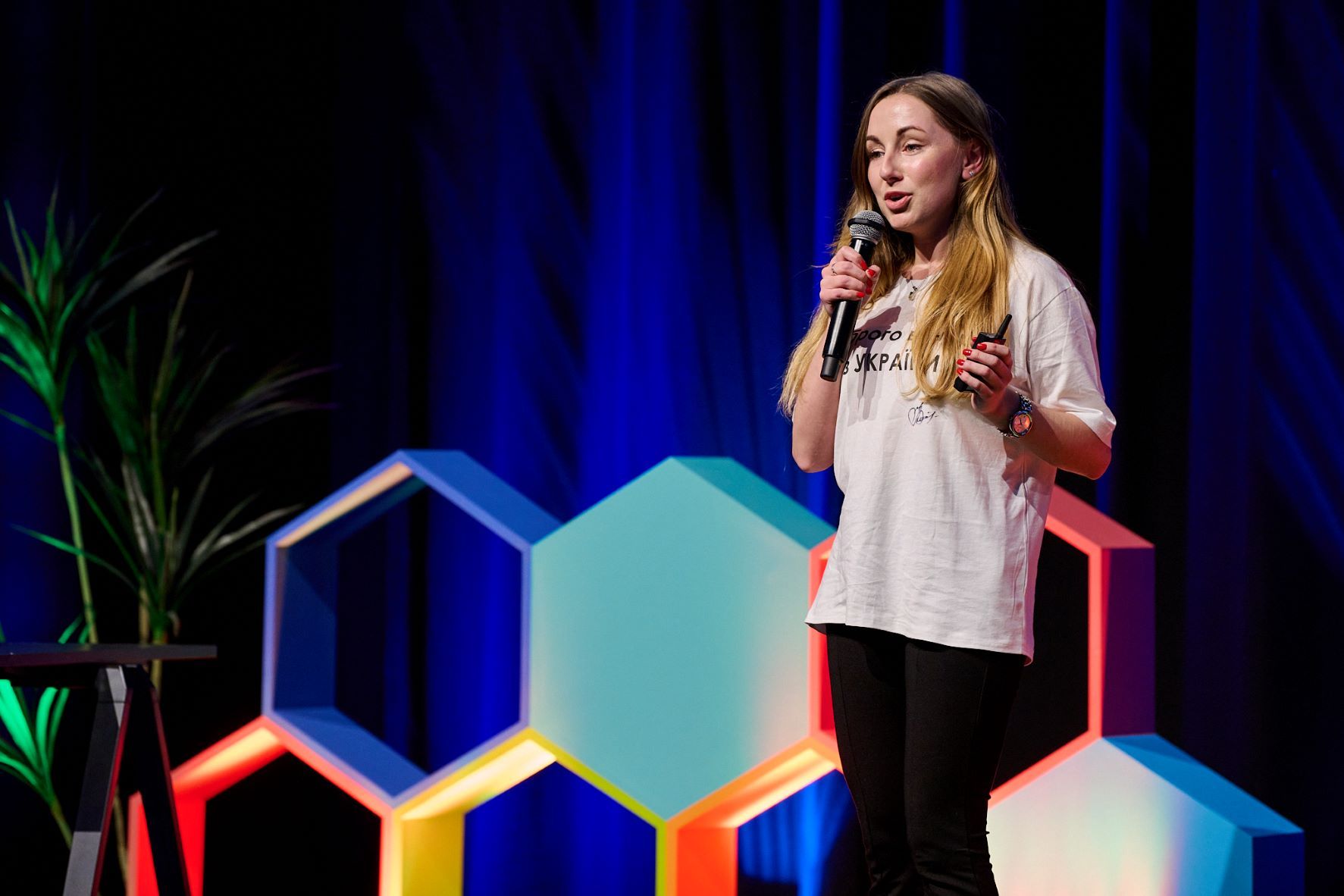 "Thanks to the project "Virtual Reality Unites Carpathians" children received an alternative: putting on VR glasses they can discover the world and such places that they have never seen before in real life". The project integrated the innovative technology into the school courses of Ukrainian and Romanian schools making many subjects more exciting and motivating to study.
In addition to virtual reality and augmented reality labs, the partners created two robotics laboratories and training programmes for teachers and students enabling them to develop own cartoons, project or programmes. All in all, it impacted 200 teacher and 3.000 students.
The excellent performance of the project at the Interreg Project Slam was recognized by the viewers. Around 1000 participants took place in the live voting, selecting "Virtual Reality Unites Carpathians" the absolute champion of the 2022 edition. CONGRATULATIONS!