Register for ENI CBC Participatory Lab at #EURegionsWeek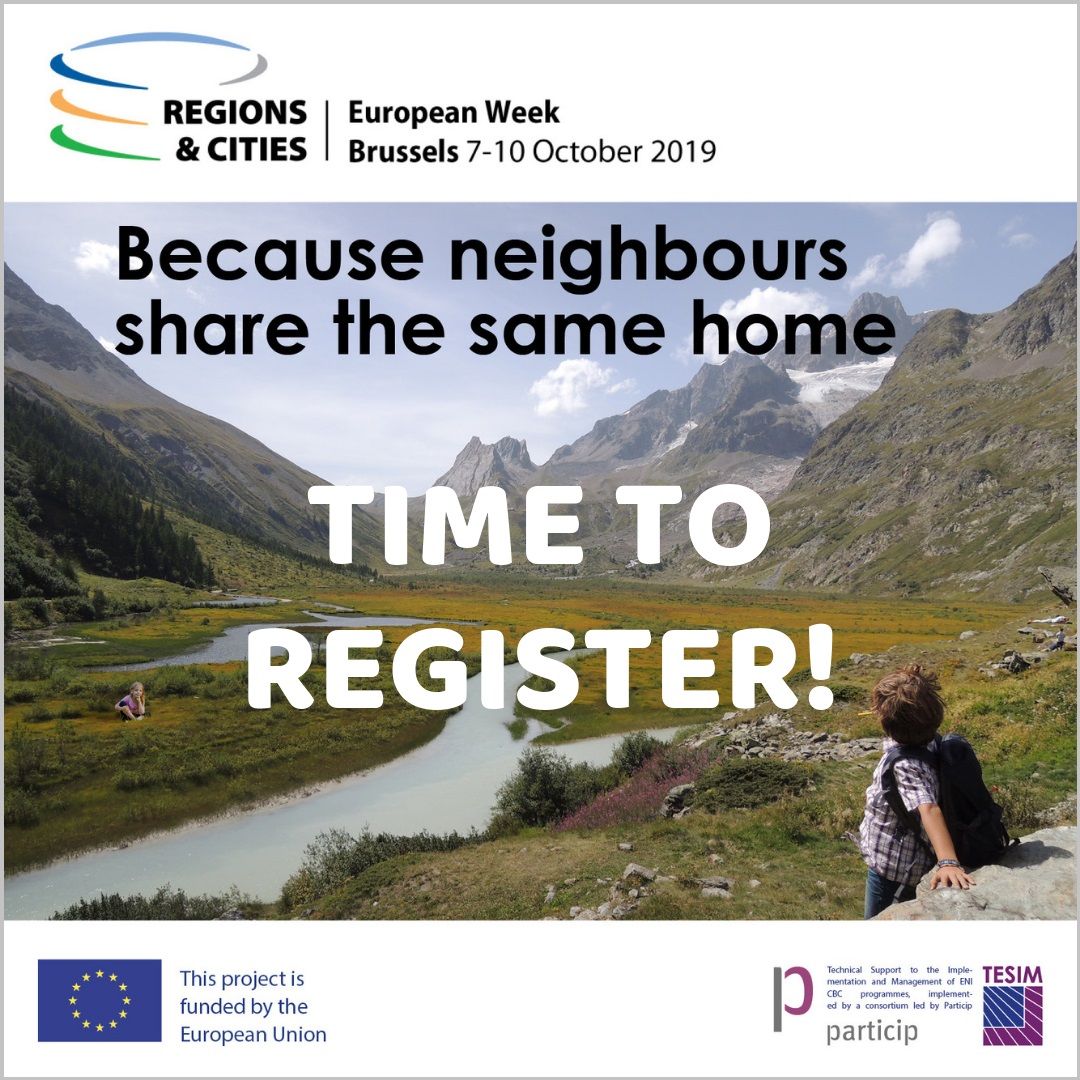 How to mobilise citizens in favour of environment? And how to ensure that results achieved during environmental campaigns are long-lasting?
On 10 October these issues will be addressed in a laboratory group "Citizens for greener cross-border regions" organised by TESIM, in association with DG NEAR and DG REGIO in the framework of the European Week of Regions and Cities, the biggest European networking event on regional and urban policy, with more than 350 sessions organised to discuss a wide range of topics, from competitiveness to good governance, from digital transformation to regional solutions for a climate-neutral Europe.

And talking about climate, when it comes to environment EU Member States and their neighbours face similar challenges, from the Baltic to the Mediterranean Sea: because environment knows no borders. ENI CBC programmes are very active in the field of environmental protection: around 20% of 500 awarded projects have been funded to improve water quality, to manage solid waste, to foster renewable energy, and to raise awareness of how important it is to act now.
Involving citizens in concrete actions is a must, and CBC projects encourage people to an efficient use of clean water as well as to recycling systems for solid waste collection. Schools and universities receive educational tools to understand the richness of the biodiversity and the ecosystems they live in. Citizens are motivated to act and to organise cross-border coastal and river monitoring but also clean-up campaigns. But what remains after cleaning a beach…. is it just a clean beach?
Building on two examples of projects funded between South-East Finland and Russia and in the Black Sea Basin, the Laboratory will collect ideas on which actions are most effective to mobilise citizens in environmental projects; and how the success of campaigns can be measured, and be long-lasting. The proceedings of the working session – lessons learned and good practices – will serve the purpose of improving on-going activities, as well as providing the basis for future environmental cross-border initiatives.
Please, register for the participatory lab until 27 September:
In order to register for our session, you need first to create/sign in with your EU Login account and then to complete your personal profile. Go to the session, read the description and click "Add session".
Session details:
Theme: "A Europe closer to citizens"
Format: "Participatory Lab"
Venue: Building SQUARE – Brussels Convention Centre, Room Hall 100
Day: Thursday 10
Start time: 11:30