Ukraine: facts, figures and questions. Last chance to register!
Eight months past, the war in Ukraine is still ravaging. Though it is hard to predict the development of the crisis, one thing is certain: the assistance to Partner Countries hit by the conflict is meant to be increased, first of all, to support the refugee population, the displaced people inside Ukraine, and the reconstruction of key infrastructures in border territories.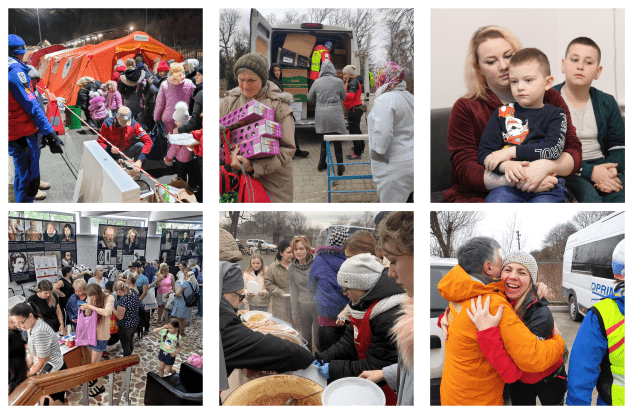 From the first days of the war the external cross-border cooperation has been providing assistance to Ukraine – both through the projects and the programmes. Our #EURegionsWeek info-session "CBC: the rise of an external solidarity tool for Ukraine" will showcase concrete examples of such support, bringing video testimonials from Poland, Romania and Ukraine.
Since the beginning of the crisis, the ENI CBC programmes implemented with Ukraine and the Republic of Moldova have faced disruption because of the Russian aggression, while others implemented with Russia and Belarus have been interrupted by the suspension of cooperation with these two countries.  Małgorzata Chętko, representative of the Managing Authority of Poland-Belarus-Ukraine and Poland-Russia, will talk about the response to the migratory crisis caused by the conflict, illustrating how the emergency pushed programmes to face unprecedented decisions.
In an effort to continue the cooperation and to intensify the assistance to the populations, the European Commission has also put together a proposal whose aim is to provide the needed flexibility and the legal certainty to all programmes concerned by the crisis. During our session Elina Hakonen-Meddings, Deputy Head of Unit at DG Regio, will explain which new measures are envisaged in this proposal, allowing for the simplification of procedures necessary to tackle this unequalled migratory challenge.
Rostyslav Tomenchuk, representative of the National Authority of Ukraine, will share his vision on how cross-border cooperation can contribute to the reconstruction of the country in the future and fit in the path to Ukraine's accession to the EU.
Join our session and ask your questions to the speakers!
Register to the session here 
Date: 12 October
Time: 14:30 – 15:30
#EURegionsWeek