A place to offer kids a new beginning
SUCEAVA – Back to the future. As other projects overturned by the war, also SMART4YOUTH has resumed normal activities, and on 21-23 September a "film festival" will feature the videos produced by Romanian and Ukrainian youngsters after attending project's workshops. At the same time, partners don't let go of the refugees, and keep running the "mothers support group", whilst their kids are busy with languages and arts at the "clever children" centre: altogether, about 300 people are still benefitting from this support in the region. It is definitely a busy time for the cooperation between Romania and Ukraine, whose reality is heartedly described by Vasile Gafiuc, manager of  SMART4YOUTH and president of the Association of Community Development Consultants (ACDC).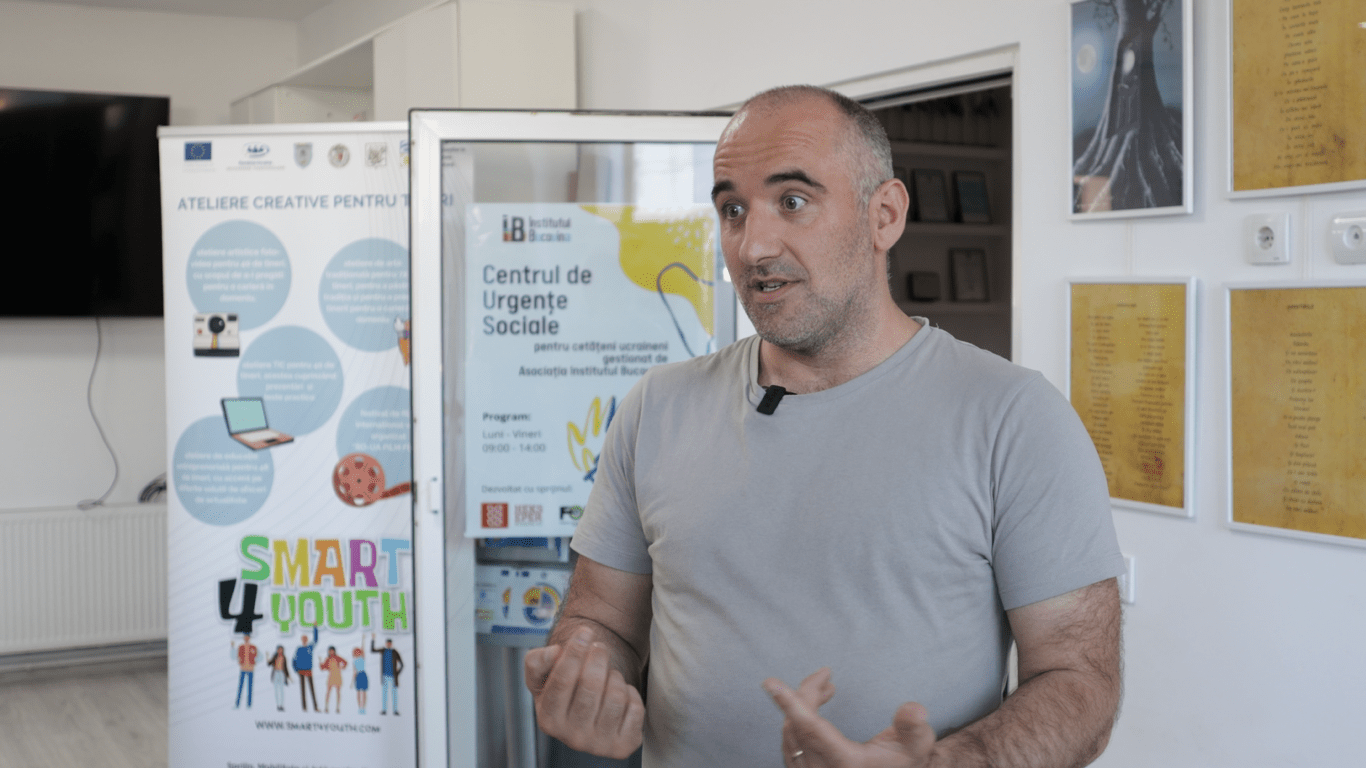 "War started, and our CBC project came to a halt. But we couldn't stop supporting our Ukrainian partners… One of them is a school: classes were all converted to dormitories for refugees. We just couldn't watch and wait". This is how clothes, water bottles, hygiene kits, even washing machines took the road from Suceava (Romania) to Chernivtsi (Ukraine), where the Higher Vocational Art School no. 5 quickly became a shelter for 140 families: the most vulnerable, those without savings or European connections, those with old or sick relatives unable to move.  "We keep visiting them – continues Vasile – we talk every week on Zoom, we monitor the situation, ready to intervene, like when they said they were lacking water, or when they asked for summer clothes. The situation of these people, displaced inside Ukraine, is difficult: they are confused, but they have never even considered leaving their country. They are the ones in greater need of assistance".
The Association is multiplying efforts, like if the pandemic had not been enough of a test.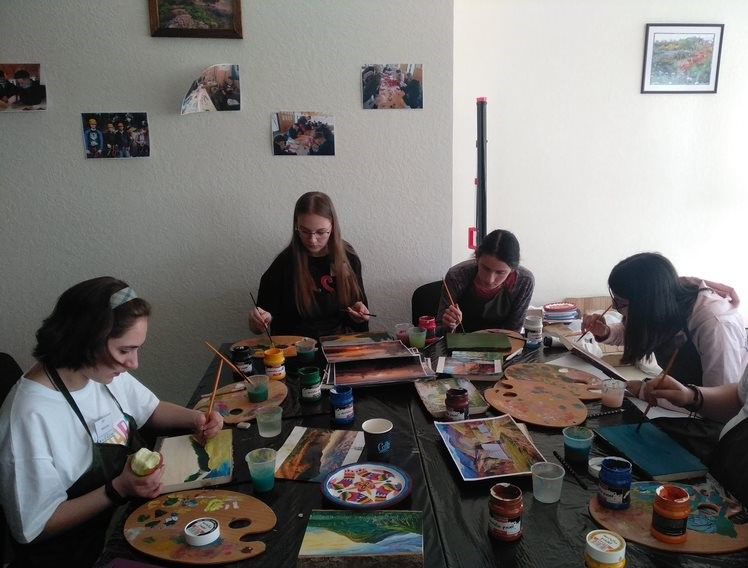 The SMART4YOUTH project started in January 2020. The purpose was to operate against school abandonment and to favour the access to labour market of 200 youngsters at risk from both Romania and Ukraine: they are kids who don't go further in their studies, often with vulnerable backgrounds. Their skills were to be strengthened thanks to the development of vocational training curricula in the ICT, video, and photography sectors, including materials; special focus was put on training of teachers and experts in the new extracurricular activities. At the core of the intervention was the need to set out for the first time the cooperation between institutions in this field.  "Although divided by a border, we are just 70 km apart from our partners: but we are talking about the same labour market!  So – continues Vasile – it was very interesting to make public institutions work together, because there are massive opportunities to be exploited, and our youth can only benefit from direct cooperation, even in the future".
But then, the pandemic arrived.  
And we all know how it was: the world moved online. The project managed to transfer whatever was possible on virtual platforms, especially the training of trainers. As things slowly improved, it became possible to organise outdoors activities, so that the cross-border youths could meet, exchange, learn. Instead of creating two big camps, four smaller ones were set up: all in all, 100 youngsters from Chernivtsi went to Suceava, and 100 more did the same trip, just the other way around. But right when things were starting to go back to "the new-normal", February 24 came. With all its dreadful impact.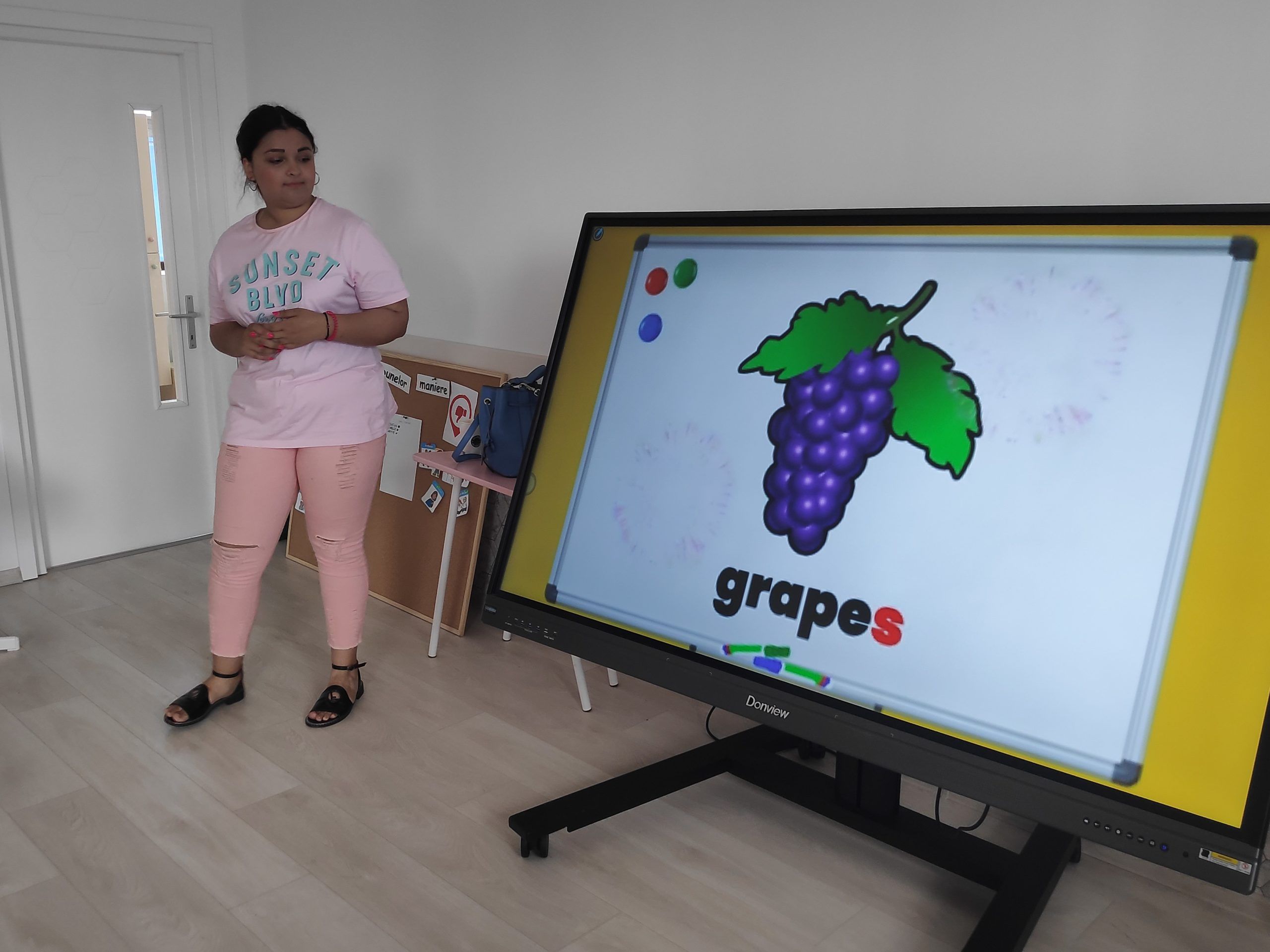 "I arrived here as a refugee from Chernivtsi with my mother, my sister and my brother – says Anastasia, 18 – we are all working as volunteers, because we know languages, and we can be useful". Anastasia is now teaching English to some of the 50 Ukrainian children between 8 and 14, sheltered in Suceava and joining the after-school language and art classes set up in the premises of ACDC. Kids attend for four hours a day, including a crucial meal.  At first the town was judged more as a transit place, but many refugees – considering the hospitality and the proximity – have decided to stay, while others have already returned home. Difficult to make plans when the future looks so dim, new evacuees keep also arriving, an endless flow of in-and-out people, searching for something, an old home, a new beginning, or just a safer autumn for the kids. Already through the summer Romanian authorities had started mapping how many students were interested in attending the schoolyear in Suceava, even though it seems that in September schools will open in presence throughout Ukraine, no matter what. "How can I send my kids to school in Mariupol?"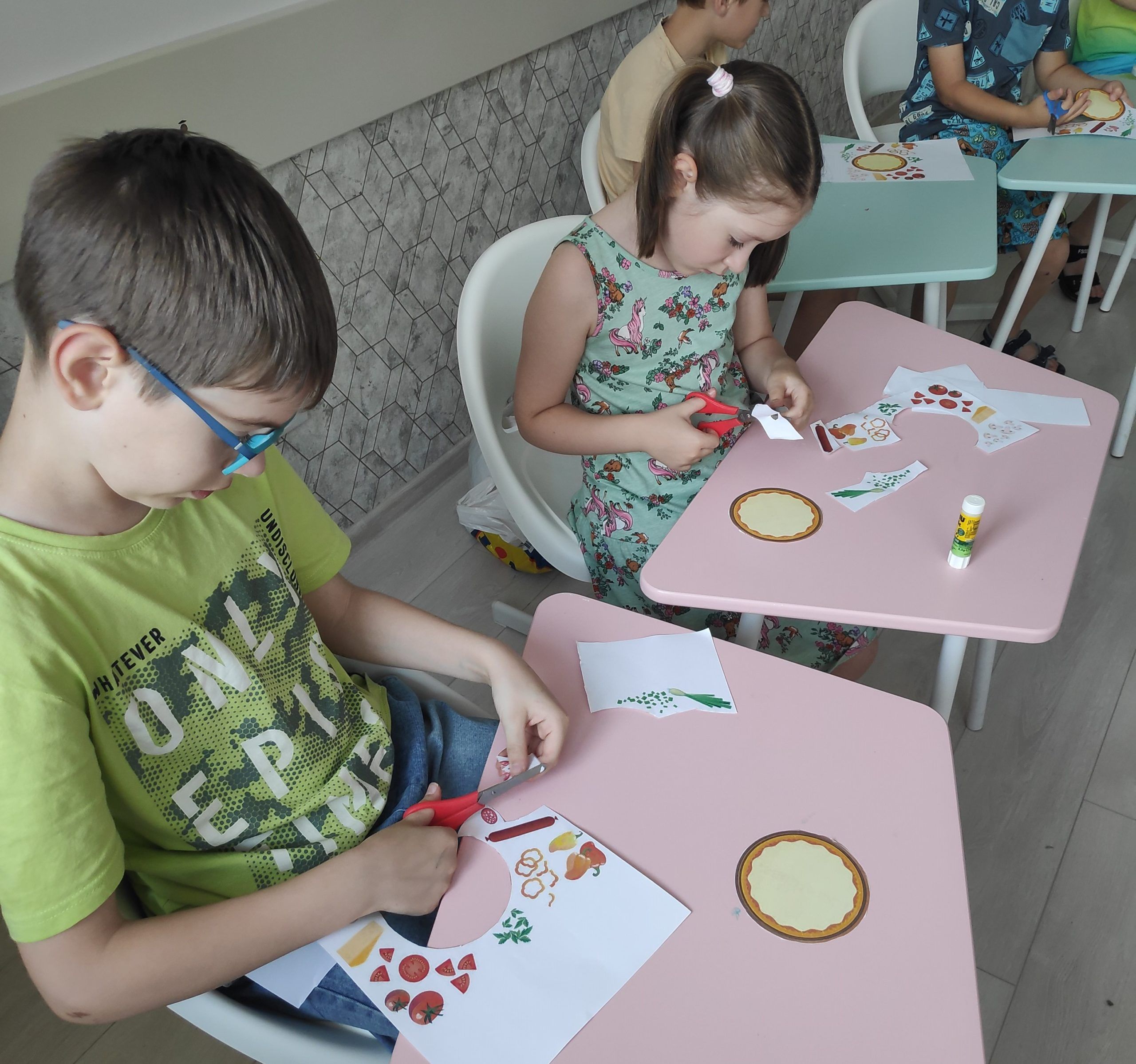 wonders a mother.  She is joining the support group where women get practical tips on how to open a bank account or how to look for a job; they are offered psychological support and at the same time they get to know other moms with the same needs. Many of them volunteer in the association, teaching or helping the new-comers, whilst the kids join the after-school centre. "What do I miss the most? My Lego – says Igor, 10 – At home I have a big box of Lego, and here there is just a little one… I like it though, I like the park, and I also like this centre, where I come to learn and dance. I have friends, I also have a Romanian friend, and I speak with him in English!…". The war has ignited a solidarity movement whose only rival is time. Swift peace are two words nobody dares to pronounce.
---
---
---