Crafts & cooperation: opportunities for growth
Pottery, wood carving, smithcraft, loom weaving, leathercraft… This is far not the full list of skills mastered by the craftsmen from the border regions of Latvia and Russia. They create amazing, unique hand-made products which, however, do not always reach potential buyers. How can an EU-funded project help artisans to turn their passion into a successful business? And can old crafts boost tourism potential of the cross-border area? The "Craftmanship without borders" project, co-funded by Latvia-Russia CBC programme, has got the answers.
Both in Latvia and Russia craftmanship has a long history. More than 500 people on both sides of the border still do crafts – either as a primary business or as a hobby – using local resources and traditional skills. "Latvia is a land of craftsmen, it is our tradition", – says Zane Praņeuska from the association "Latgale thematic villages". "Our association was the first one to promote remote villages where artisans work. They have difficulties to reach big cities and to present themselves in big events in which their works can be sold. Going to big cities individually carries the risks of passing unnoticed. In order to be visible, craftsmen need a team."
This year Latgale planning region – the lead beneficiary of the project – together with the association, brought the craftsmen from remote villages of Latgale (Latvian border region) to the capital, Riga, for a joint participation in traditional fairs.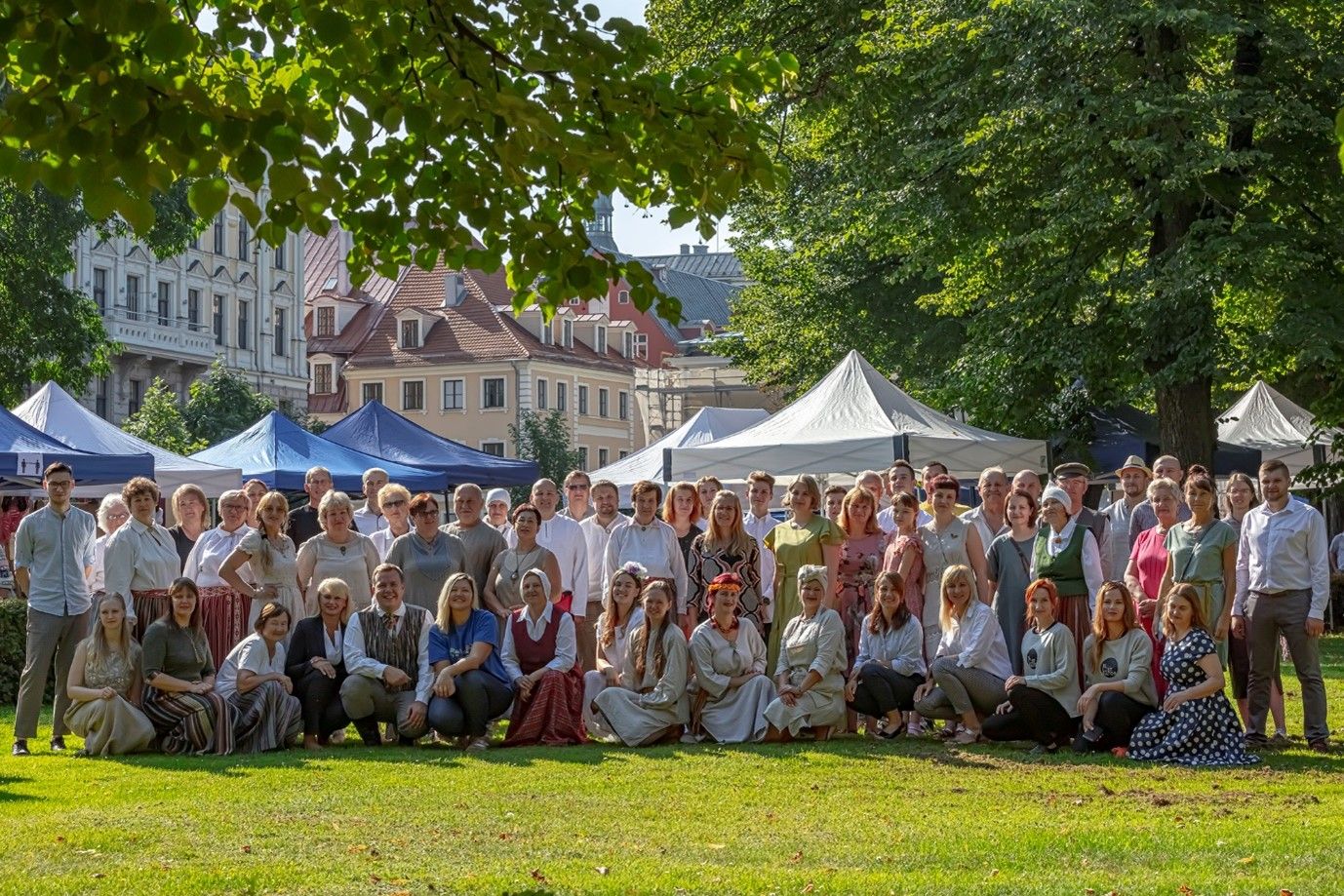 "Almost 100 artisans gathered on 15 August in Riga, they had an opportunity to sell their goods and give master-classes to the local population and tourists", – continues Zane. "The second exhibition took place in Riga on 17 October, in Kalnciema quarter – the quarter which usually unites handmade lovers". The craftsmen could sell their products and promote themselves and their small villages. Though the participation of the Russian artisans was planned as part of these events, due to COVID-19 restrictions, they were not able to cross the border. Anyway, the partners found a way out and presented them at the stand via a short video, produced by the Russian partner – Foundation for Guarantee and Development of Entrepreneurship of Pskov Region:
Over the border, the Russian craftsmen also face challenges:  they often fall behind the market needs and have limited experience in the use of modern digital tools for promotion.  "Some years ago, we received tourists' feedbacks that the range and the wrapping of our artisanal products did not satisfy the buyers' needs. In other words, they were not attractive", – explains Yana Yakovleva, project coordinator of the Russian partner.  "One of our project activities actually helps craftsmen to become more captivating and to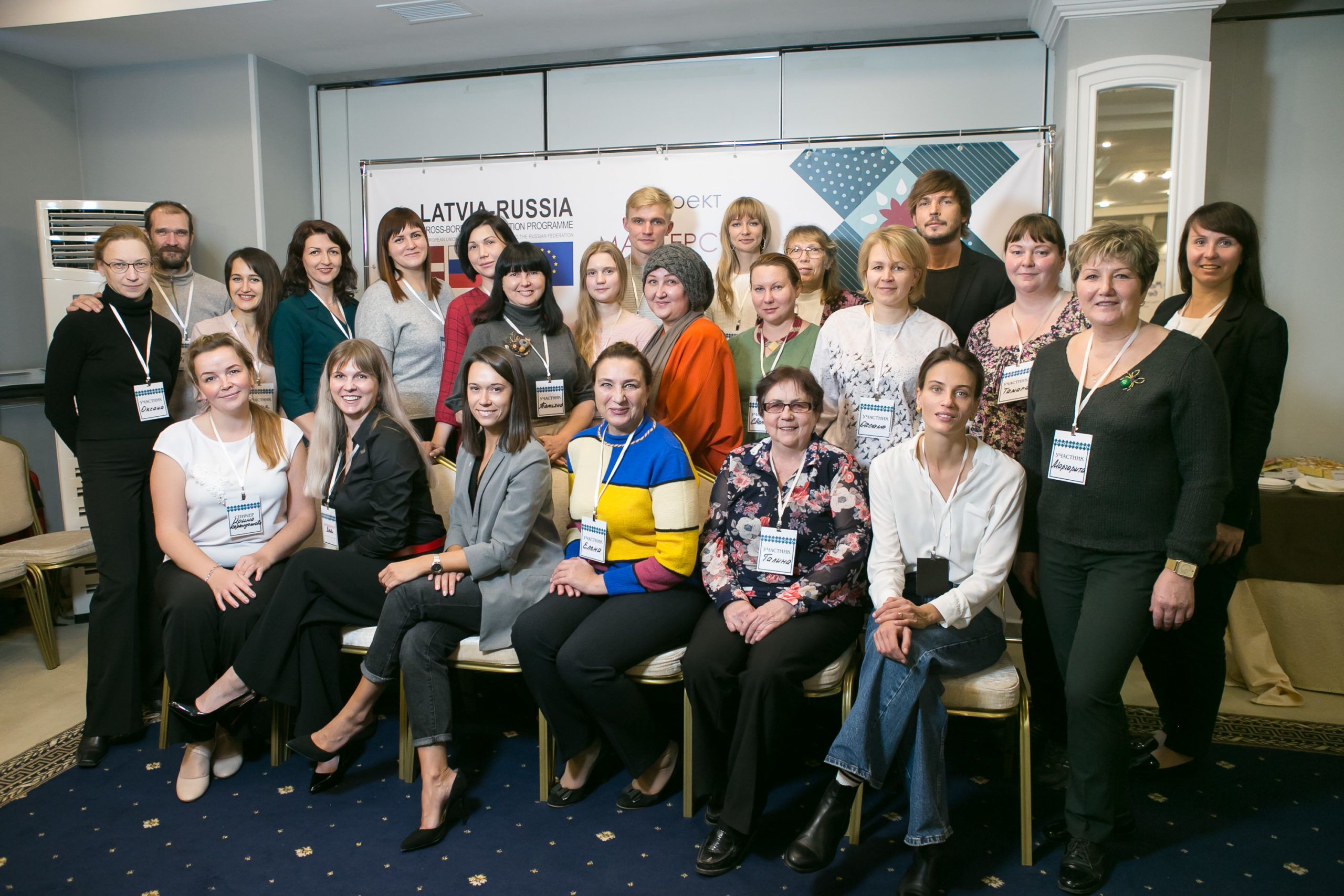 increase their sales. In September and October, we organized two seminars "How much does your creativity cost? Handmade: from Zero to Business" in Pskov. Many craftsmen create their works and think that they are doing business.  At the seminars, the expert speakers provided 50 participants with clear criteria how to distinguish creative work from business, and what they can do to develop their  own business activities and to  create customer flows".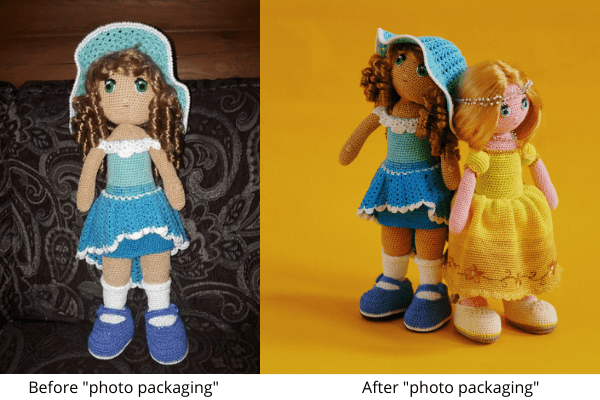 The positive feedback from the participating craftsmen crystallized later into a mini-project on "craftsmen transformation". "We have selected five artisans – continues Yana – to assist them with marketing. One example is the "photo packaging" of their products or object photography for an effective Internet promotion of their works".
The importance of the online presence was well recognised by all the partners. One of the central project products is an Internet platform where Latvian and Russian artisans will be able to showcase and sell their works, feed their own blogs and deliver master classes. The embedded events calendar will enable users to track most interesting events – like fairs and exhibitions – with the participation of craftsmen. Moreover, if a customer does not manage to find a certain product, he or she may leave a request which will be automatically sent to all artisans producing the item looked for. After getting in touch, the interested sides will be able to discuss the details of the purchase. The platform will unite over 200 artisans from Russia and Latvia already in the frame of the project, targeting larger numbers in the future.  At the moment, the platform "Crafts Goods" is in the testing mode and will be launched next year.
Due to the pandemic many of the planned events targeting Latvian and Russian craftsmen have been postponed. And they are quite a few! Theoretical courses, workshops, fairs and exhibitions – they all envisage cross-border exchange of skills and experience, mutual learning and joint work.
Whereas the "soft" people-to-people activities give craftsmen new opportunities for personal growth, the strong infrastructural component of the project backs them up on the ground. "One of the project objectives is to buy equipment for metalworking, ceramics, textile and woodworking for eight Latvian and two Russian municipalities," – says Natālija Kurakina, project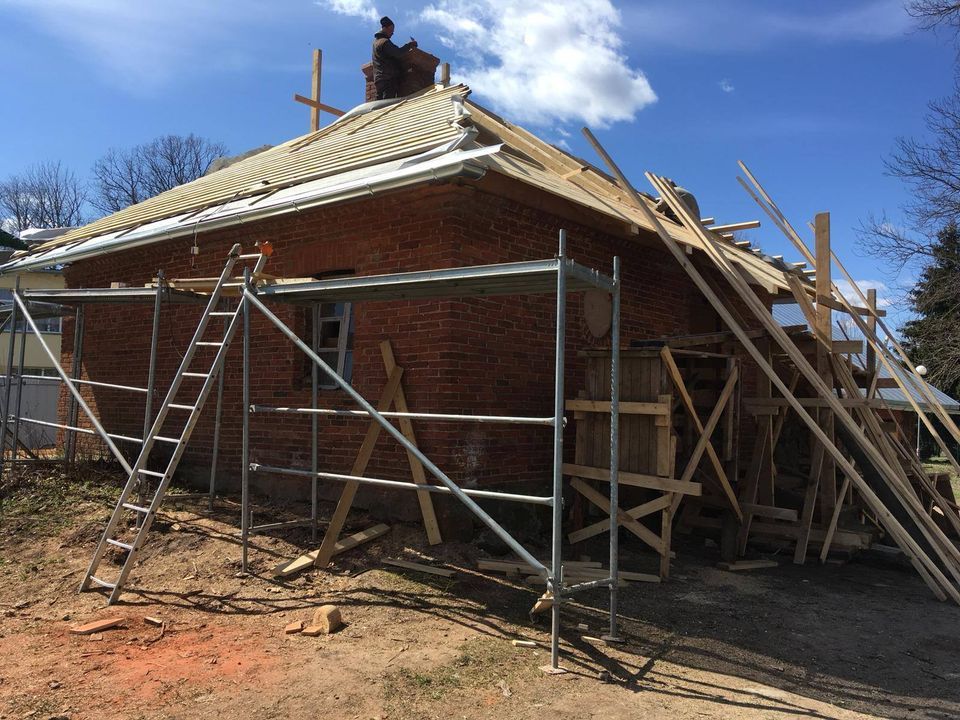 coordinator from Latgale Planning Region. Moreover, the project will create spaces for workshops, interactive master classes, creative workshops  and exhibitions across six existing cultural and historical sites (e.g. Luznava manor, Andrupene Country Farm, Balvi Ancient Crafts Workshop, Daugavpils Fortress, Berkenele Barn House and Porhov Artisan House) in order to offer new tourism services related to crafts in the cross-border area.
"Craftsmanship without borders" project is an excellent example of how old crafts can be used not only as a precious resource for individual business growth, but also as a valuable incentive for territorial development.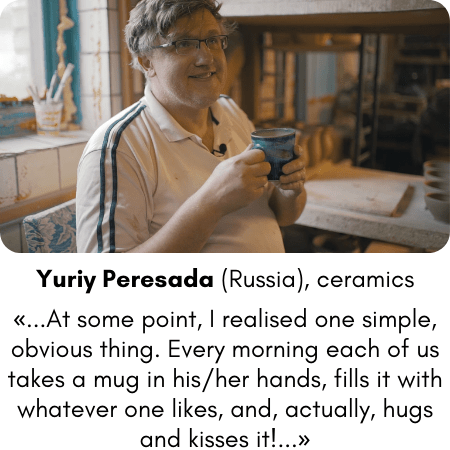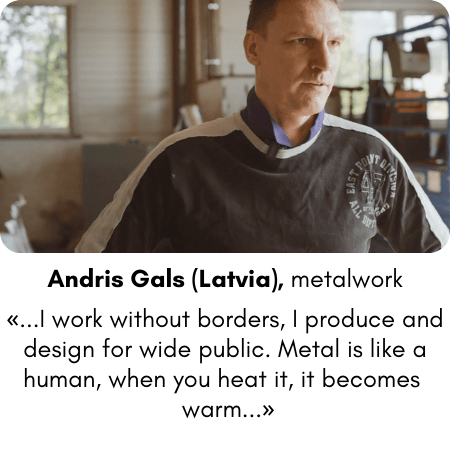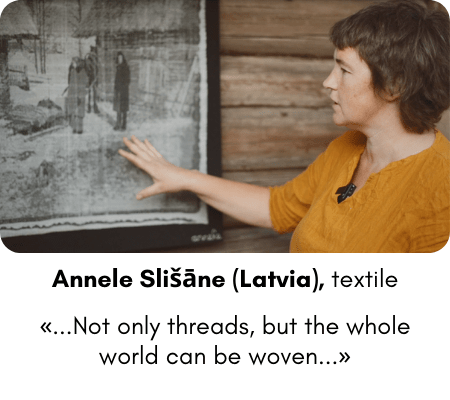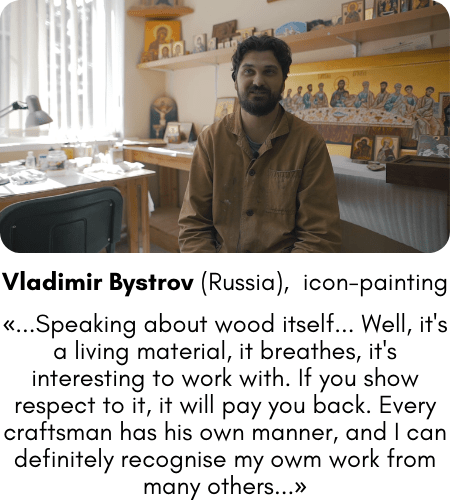 ---
---
---