Pure tap water for 170.000 people in Pskov
Water is life, it is everywhere at our disposal, and we take it for granted: but this precious resource is limited, and threatened by pollution, waste, mismanagement. That is why a cross border project between Latvia and Russia is today working not only to improve the quantity and quality of drinkable water, but also to make people understand how important a careful use of this priceless source of life is.
The more we save drinking water, the less wastewater we discharge, the better the environment. "Pure water" is a 24-month large infrastructure project with the financing of €3,9 million under the Latvia-Russia CBC programme. It is implemented by two partners from Russia and Latvia, with activities taking part mainly on the Russian side of the border, but for the benefit of the population of the whole area. Once the project is finalised, about 90% of Pskov population is going to profit from an increase of safe and quality drinking water, whereas wastewaters discharge will be reduced, for the benefit of the environment of the whole area.
"Water is the most common natural resource – water is everywhere. However, year by year access to clean water supplies is getting more challenging", says Andrey Alyabev, project coordinator and chief engineer of Pskov Municipal Enterprise (ME) "Gorvodokanal". This is the largest municipal organisation which supplies Pskov city and its district with 60.000 m3 of water per day, while providing sewage and wastewater treatment services. "The water supply of Pskov city traditionally comes from the river Velikaya, – he continues – Its waters flow through wetlands and cities, which may dump insufficiently treated wastewaters". The result is poor water quality, which may threaten the epidemiological safety and the health of the local population.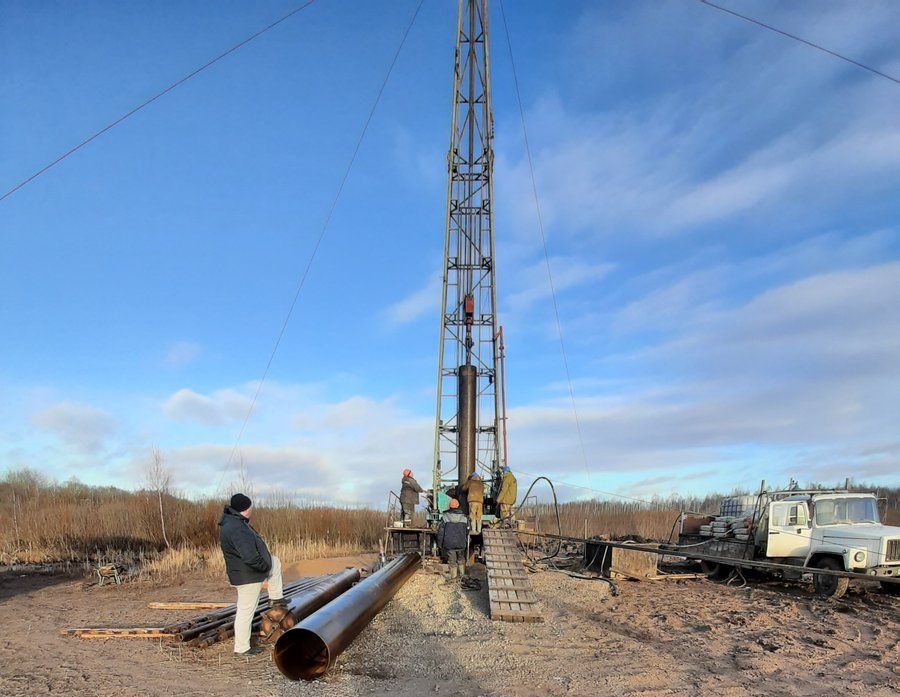 But where to look for an alternative source of drinking water? One of the answers was: underground. However, the use of underground water supply, its exploitation and maintenance require relevant experience. That is why the ME "Gorvodokanal" addressed its Latvian neighbour from the border region of Latgale. "The Latgale planning region (LPR) has an advanced experience in small and large-scale solutions for ground water use", says Iveta Maļina-Tabūne, manager of the Administration. Since 2006 LPR has been involved in strategic planning, coordination of regional development, co-operation between local governments and project implementation. "In the past, our local municipalities implemented similar projects under the European Regional Development Fund. They have built ground water intakes under the same water treatment technology that will be used in Pskov", she continues.
The funding received under the Latvia-Russia CBC programme 2014-2020 has rendered the cooperation between the Russian and Latvian partners possible. "We could have tried to attract regional or federal financing – continues Alyabev – but it would have been a long-term process. Allocation of such considerable investments in just 24 months would not have been possible".
So now construction works have started: a new water intake with a capacity of 42.000m3/day is being built in Pskov. Activities are ongoing with well-drilling and electrical works, and soon the construction of the well pavilion will start. Due to the pandemic, the implementation of the project has been slowed down, but construction works should anyhow be finalised by June 2021, and as a result more than 170.000 of Pskov citizens (80-90% of the total population) will benefit from safe and quality drinking water.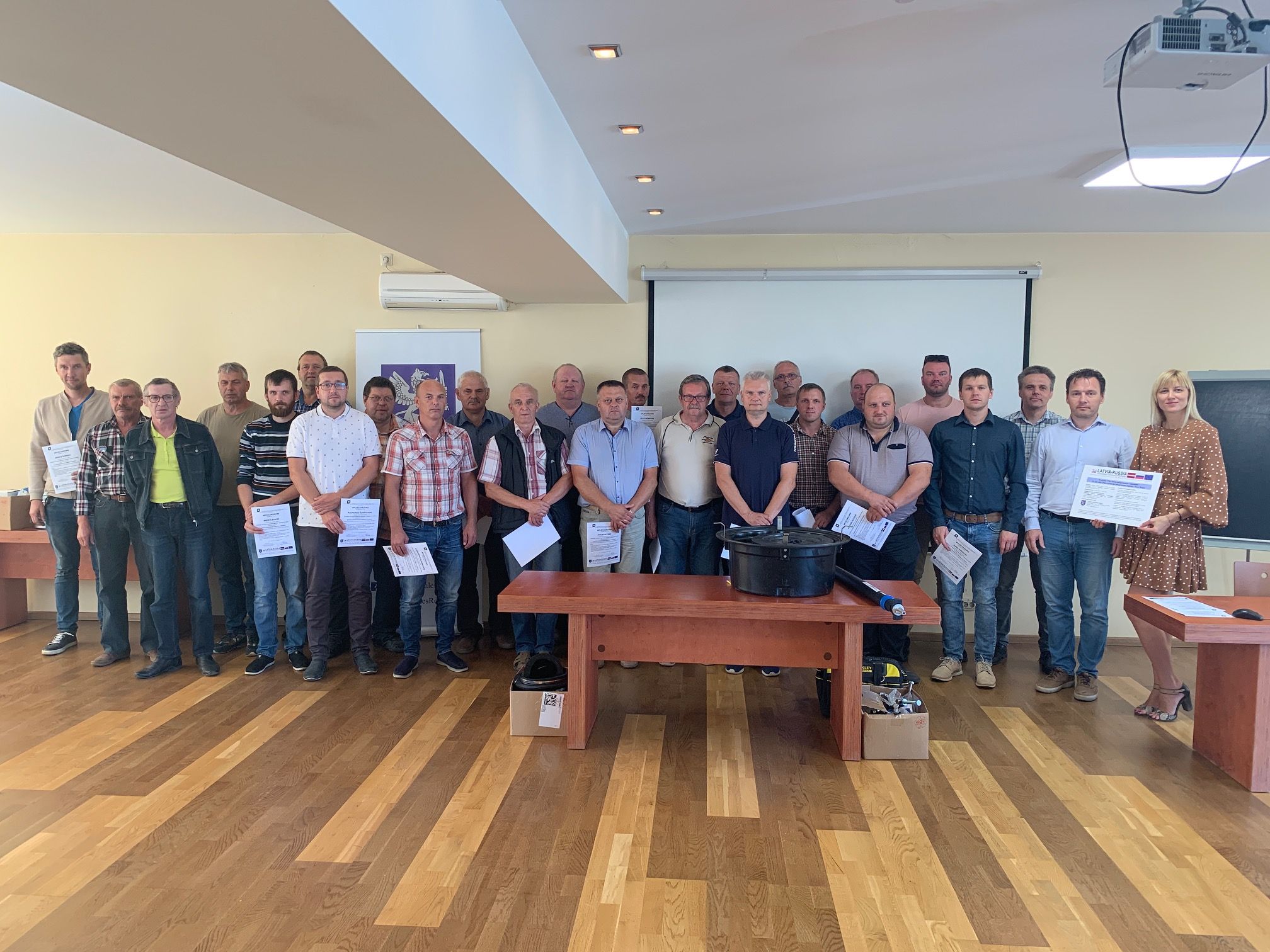 Improving the quality and the quantity of water assets is not enough: it is important to reduce their pollution load on the areas, and to contribute to environmental protection. This can be done by boosting the capacities of local water treatment enterprises dealing with water management. Two training programmes increased the knowledge of more than 50 participants on water supply and wastewater treatment methods. The first – a 4-day training for the Latvian representatives – took place last August and was very positively assessed by the participants. The second one – an interactive workshop – was held online in September and gathered the Russian local public authorities and municipality owned enterprises.  The training had an added value for the Latvian stakeholders: "Our ongoing local government reform will change the existing water management structures. This training helped us to increase capacities of the new ones and to apply a more advanced approach in water management" – remarks Iveta Maļina-Tabūne.
Project partners finally aim to raise awareness on water consumption and rational use of water among the border citizens. "This resource seems to be easily accessible, and our citizens often have quite a superficial attitude to it" – underlines Ms. Maļina-Tabūne – "We want to raise their awareness on the importance to save and preserve this valuable resource. People often do not pay attention to such simple water-saving tips, like setting a mixer tap or using water-saving dishwasher cycle" – she continues.
The awareness-raising and information campaigns will reach around 400.000 inhabitants of both Pskov and Latgale regions, and will include newspaper articles, blog posts, TV reports, two interactive exhibitions ("Water Journey" and "Small Aquatic Creatures"), a festival for popularization of water resources in Latgale, the "Day of Water" in Pskov and the dissemination of useful tips on the monthly water bills among Pskov inhabitants. "The more we save drinking water, the less wastewaters we discharge, – concludes Andrey Alyabev – Wastewaters negatively impact the environment not only in Pskov region but also in Estonia because they end up into Lake Peipsi and further on, into the Baltic Sea, affecting all Baltic States, including Latvia". Because neighbours share the same home.
---
---
---