Whatever you throw into the sea will come back to you
More than 62 million of debris are estimated to be floating in the Mediterranean Sea – one of the six areas most affected by marine litter in the world. Plastic accounts for a large part of all manmade debris. Marine litter not only endangers numerous aquatic organisms – it threatens to finish up on our plates through the food chain. An EU-funded project COMMON is taking actions in the five pilot areas of the Mediterranean – in Italy, Tunisia and Lebanon – to combat the common challenge.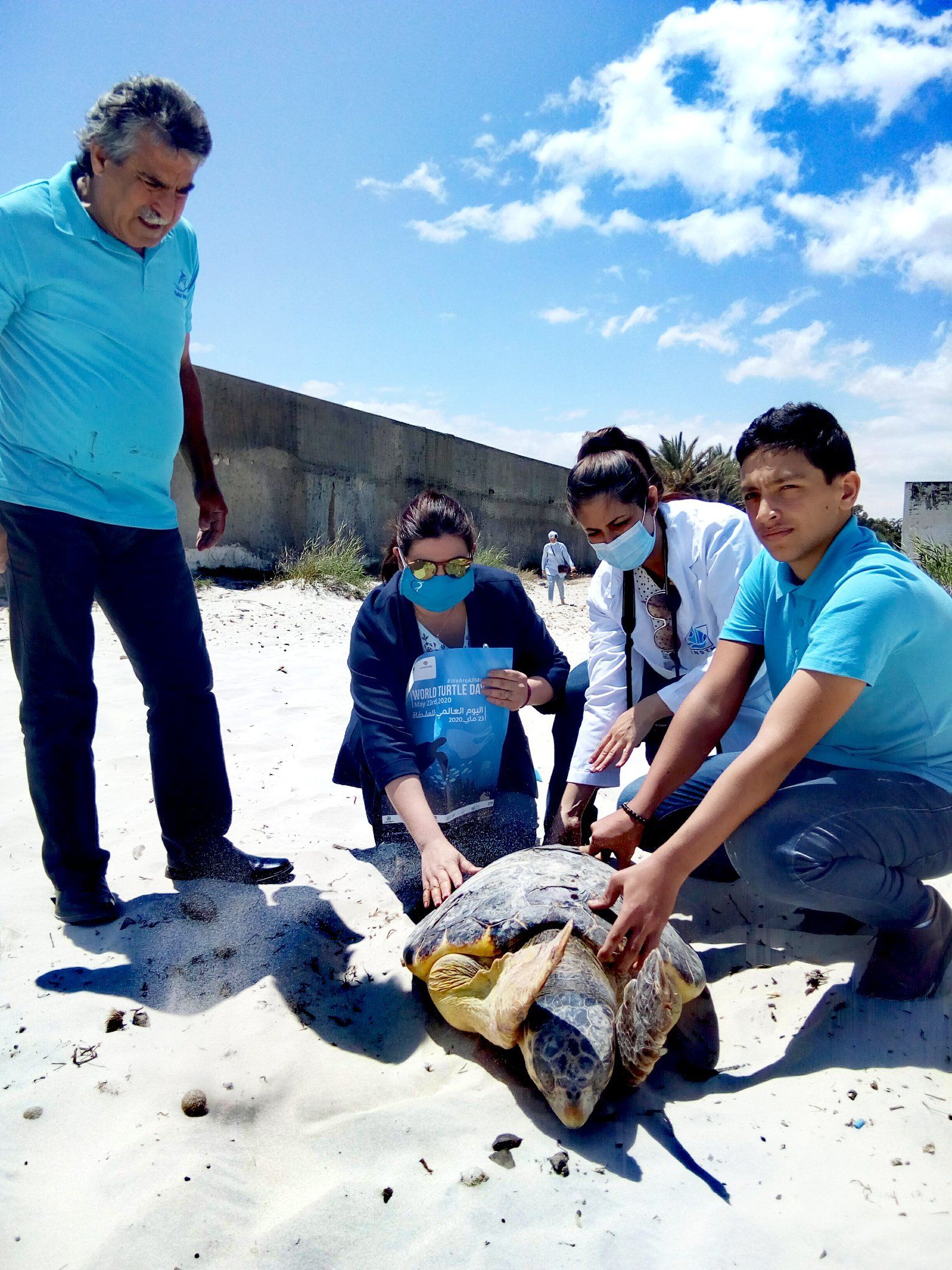 It may take weeks for a sea turtle to expel the fragments of microplastic incidentally ingested in the sea. The operators of the Manfredonia Turtle Rescue Centre – one of the most active centres of the Italian project partner Legambiente – know this too well. In 12 years this Centre has given first aid and cure to over 1.600 sea turtles. About 50% of these turtles suffered from plastic ingestion or entanglement in plastic marine litter. Marine litter is, in fact, one of the most serious causes of mortality for this sea species in the Mediterranean.
Due to a ubiquitous diffusion, Caretta caretta turtles were selected as an indicator species for analysis of plastic ingestion, together with four commercial species – sardines, mullets, mussels and bogues. "Ingestion of plastic may lead to the problem of toxicity for the individual: such plastic contains chemical substances it is made from, and the ones absorbed while floating in the sea. In addition, after around 30 min of drifting in the sea, plastic may get covered by a thin layer of algae and micro-organisms which can be potentially pathogenic," – says Stefania Di Vito, scientific manager of the COMMON project.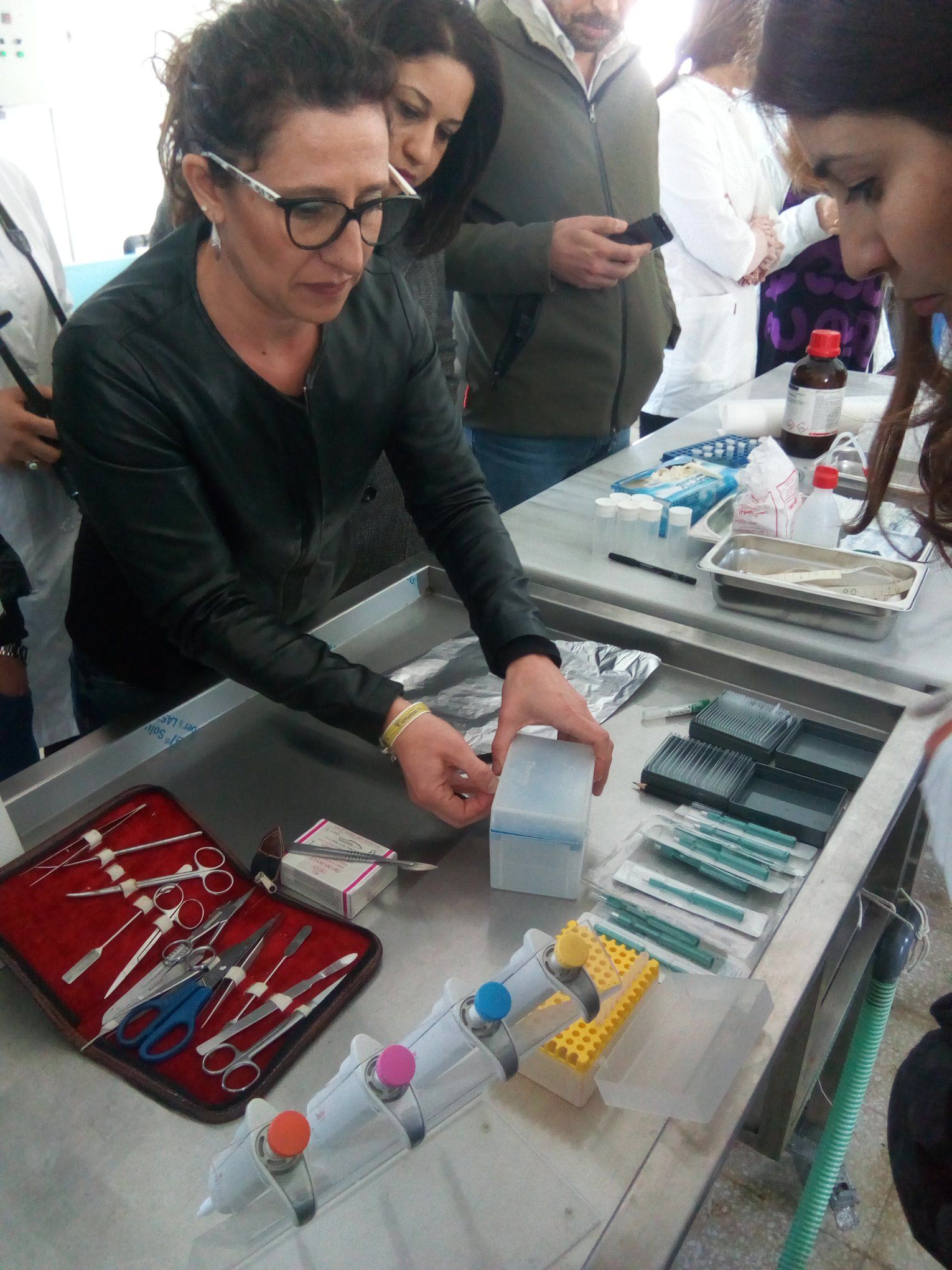 Such toxic chemical substances may end up into the edible parts of the fish or seafood we consume. To evaluate the negative effects of micro-plastic transferred to marine species and, potentially to humans, a thorough analysis of such components as blood samples and muscle tissues must be performed.
Tissue sampling (blood, skin, carapace) on the sea turtles has been already launched in the frame of the project in Italy and Tunisia. "We are looking for the ecotoxicological markers – a sum of elements which can indicate an ecotoxicological disorder and presence of toxic substances", – explains Stefania. The COMMON project will bring to light new data, both regarding the type of analysis and its geography as it extends to non-European countries.  It will be aggregated on the project online platform "We Are All Med".
Scientific research is an important component of the project in combatting marine litter. However, the project suggests a more global vision on the problem, taking into consideration many aspects of the coastal areas.
"The main objective is to work together against marine litter applying the principles of Integrated Coastal Zone Management (ICZM) – a scientific approach to improve management of coastal areas by local administrations and other stakeholders, taking into account all activities and problems of a coastal area, e.g. waste, tourism, commercial activity, fishing," – says Stefania.  The actions will take place in 5 pilot areas: two in Italy (Maremma, Puglia), two in Tunisia (Kuriat Island e Monastir) and one in Lebanon (Tyre Coast Nature Reserve). "We'll be working with local authorities, tour operators, citizens, fishermen associations, Sea Turtle Centres to shape a collective response to the problem both on land and in the sea," – she continues. The three years of the project life will be used to develop a management plan possibly transferable as a replicable model throughout the Mediterranean.
After months of the lockdown, in July the project has resumed its activities with the "BEach CLEAN" awareness raising campaign running in Italy, Lebanon and Tunisia.  It aims to establish and strengthen the relations with tourist operators and bathing establishments to foster more environmentally friendly attitudes. It also targets tourists and citizens to call for responsible actions. "One of the first campaign products is a decalogue with ten good practices to reduce beach pollution, including awareness raising on the correct use and disposal of personal protective equipment, such as gloves and masks. These items are increasingly reported to be abandoned in the coastal areas", – says Grazia Battiato, project communication manager. Tour operators and bathing establishments, in addition to posting the decalogue in tourist places, will take part in a survey to analyse the conditions of the Mediterranean beaches. One questionnaire will target tourists to learn their daily waste management habits and to spot the main difficulties related to correct waste disposal. The tourist questionnaire can be found here: https://bit.ly/BEachCleanTourists
Research, monitoring, campaigns – small bottom-up initiatives to contribute to the global fight against marine litter. They all help to come to the point when European  and national environmental policies are changing for the better – a better protection of our planet.
---
---
---