When autism opens arms to refugees
Artiom is two weeks old and sleeps peacefully in his cot. The baby refugee was born on March 24 in Poland, at the "Center for the assistance to autistic children and youth" of Biala Podlaska. Warm clothing, mild detergents, and the soothing embrace of his mother, Artiom has everything he needs so far in life. But his arrival into this world could have been very different…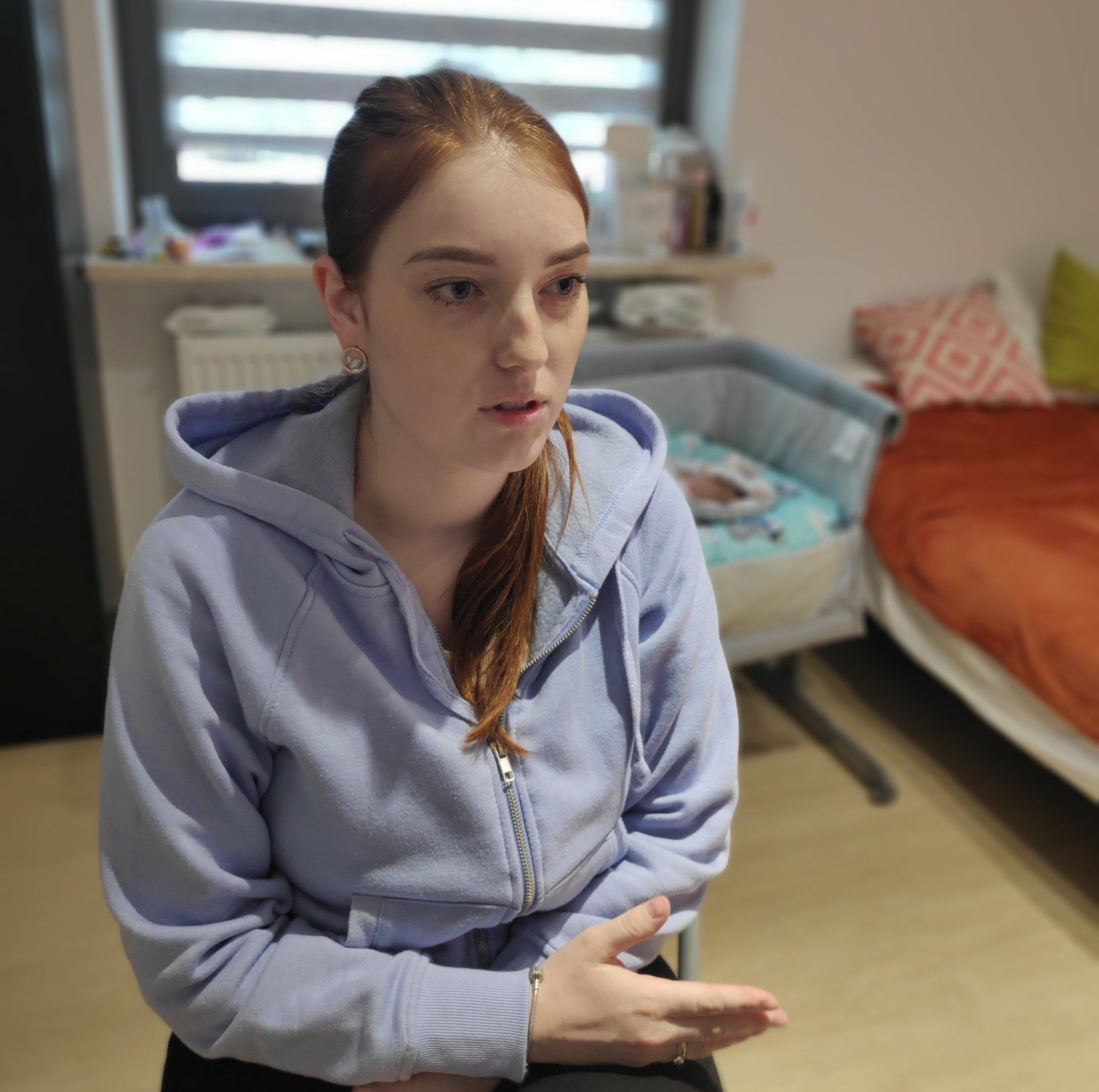 "I am Ukrainian, I come from Korosten, in the Zhytomyr region – explains Artiom's mother, Julia – After the Russian attack, I have been hiding in cellars for days. But I was eight months pregnant, I couldn't keep going like that, I was too afraid for my baby. So I decided to leave, with my mother, a four-year-old sister, and two young cousins". The usual trip: few belongings dragged behind, long queues in the cold, tears, uncertainties, the helping hand of a relative. And finally, the crossing of the border and the arrival at the doors of "Common World", the Association for assistance to autistic children and youth, whose President had made the vow to keep the doors open to as many fleeing families as possible.  Her name is Anna Chwałek, and this is a story of women. Women who are helping, women who are being helped. Because from the very beginning of the war, women have been at the forefront of the refugee crisis.
"In this centre we have twelve, comfortable, big rooms with separate bathrooms, and we thought it would be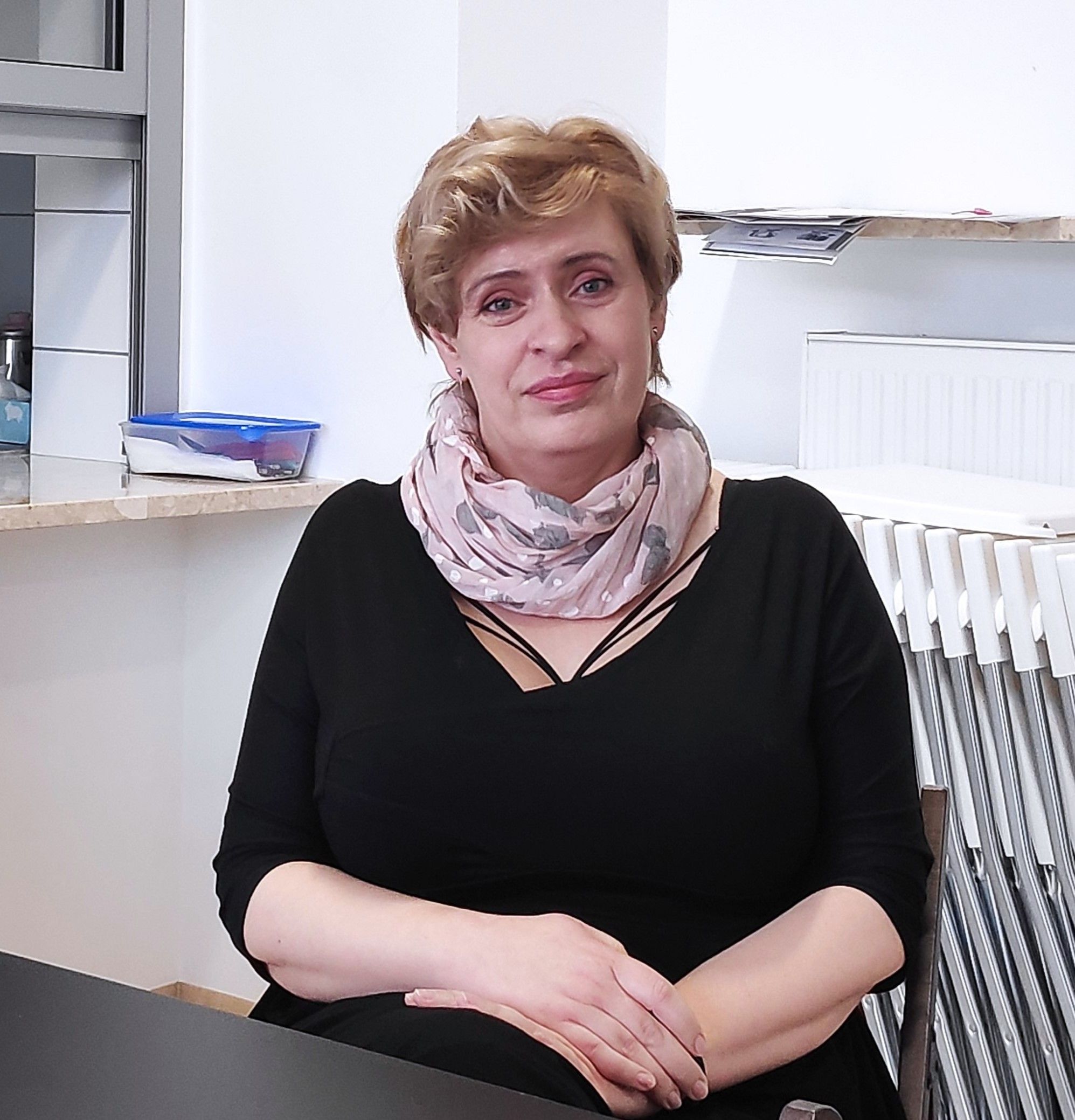 possible to host up to two persons per room – recalls Anna – Unfortunately, the situation unfolded very quickly, the needs were massive, and we had to shift to the emergency gear. Today we shelter 51 people, something which seemed impossible at the beginning". Tall, determined, the assertive tone of the voice tempered by the amiability of the eyes, Anna suddenly found on her shoulder a population of women and children on the run, relying on her determination for survival.
The first step was about finding the furniture. The Centre – restructured by the DcbcforAutism project and devoted to daytime activities implemented within the ENI CBC Poland Belarus Ukraine Programme – was not ready to host people. But the emotion of the moment hugely propelled solidarity: "Business, organisations, normal people, they all mobilised to face the emergency – explains Chwałek – beds, wardrobes, all kind of items, we just had to say a word, and the help was immediately provided". The municipality was also ready to step in, a social worker was delegated at the Centre, the volunteers did the rest.
But time is not a friend of protracted crises. As if lodging and feeding 50 people were not enough, Anna quickly realised that the trauma lived through by the refugees, left scars hard to heal. "Two boys didn't come out of their room for days… they had been under extreme stress. There were many cases like that", continues the president of the Association.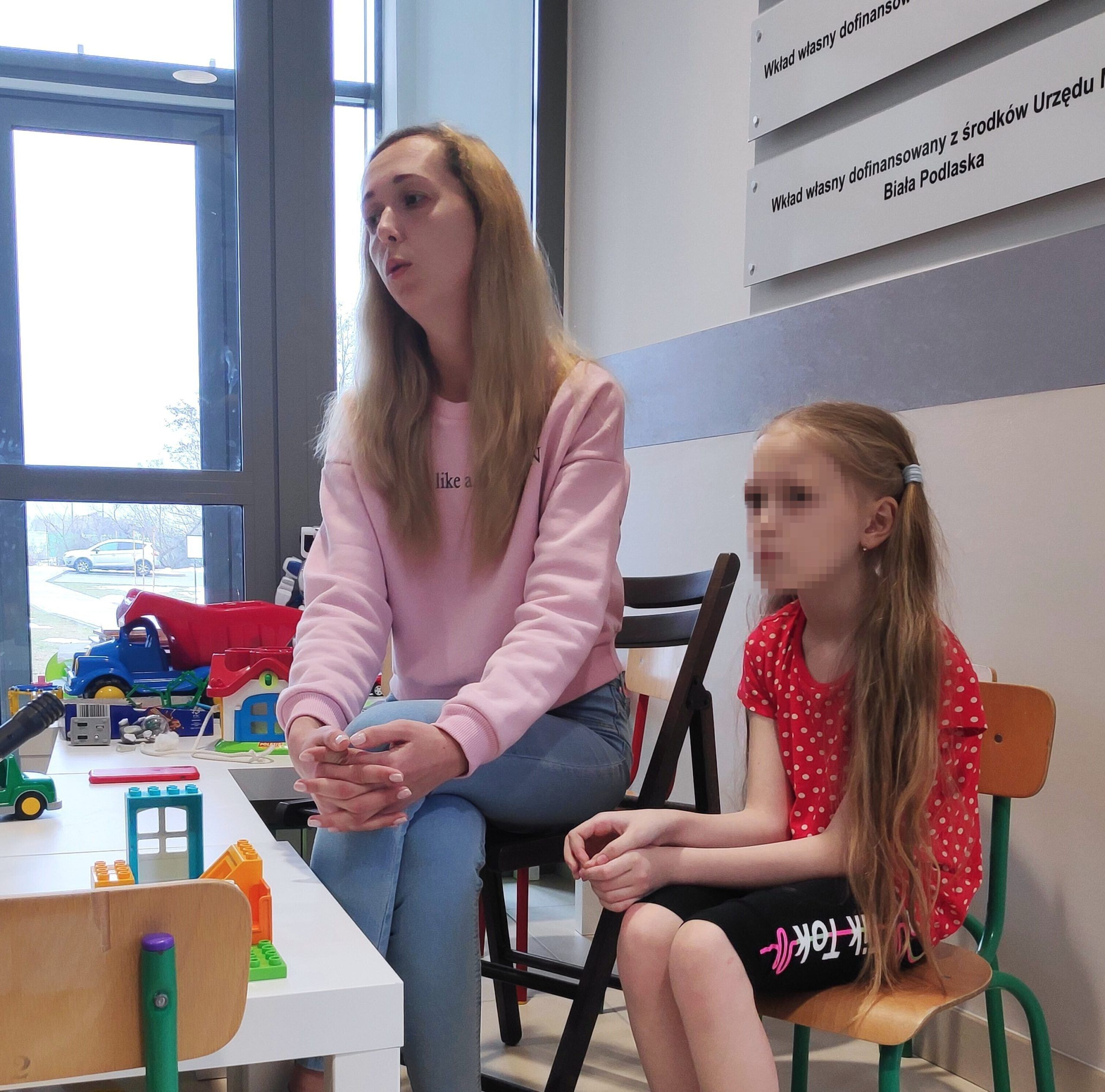 "My children needed help – acknowledges Natalia, from Hostomel – a rocket landed in our backyard, we stayed in a forest for a while, then we were taken by the Russians, for days we could hear explosions and gunfire, the bombing of Irpen or Bucha. Finally, the soldiers escorted us to Belarus, where we were left free… There I decided to move towards Poland and cross the border. When somebody brought us here, I could not believe we were finally safe. And everybody has been so kind to us! My kids have had some sessions with a psychologist, to help them recover from what they have gone through. Thanks God everything is fine now…".
"Needs are much bigger than what we thought at the beginning – continues Anna Chwałek – we have started organising integration and adaptation events for children and kids, both in kindergartens and schools. Psychological support is still necessary, for everybody. We also need an interpreter, there are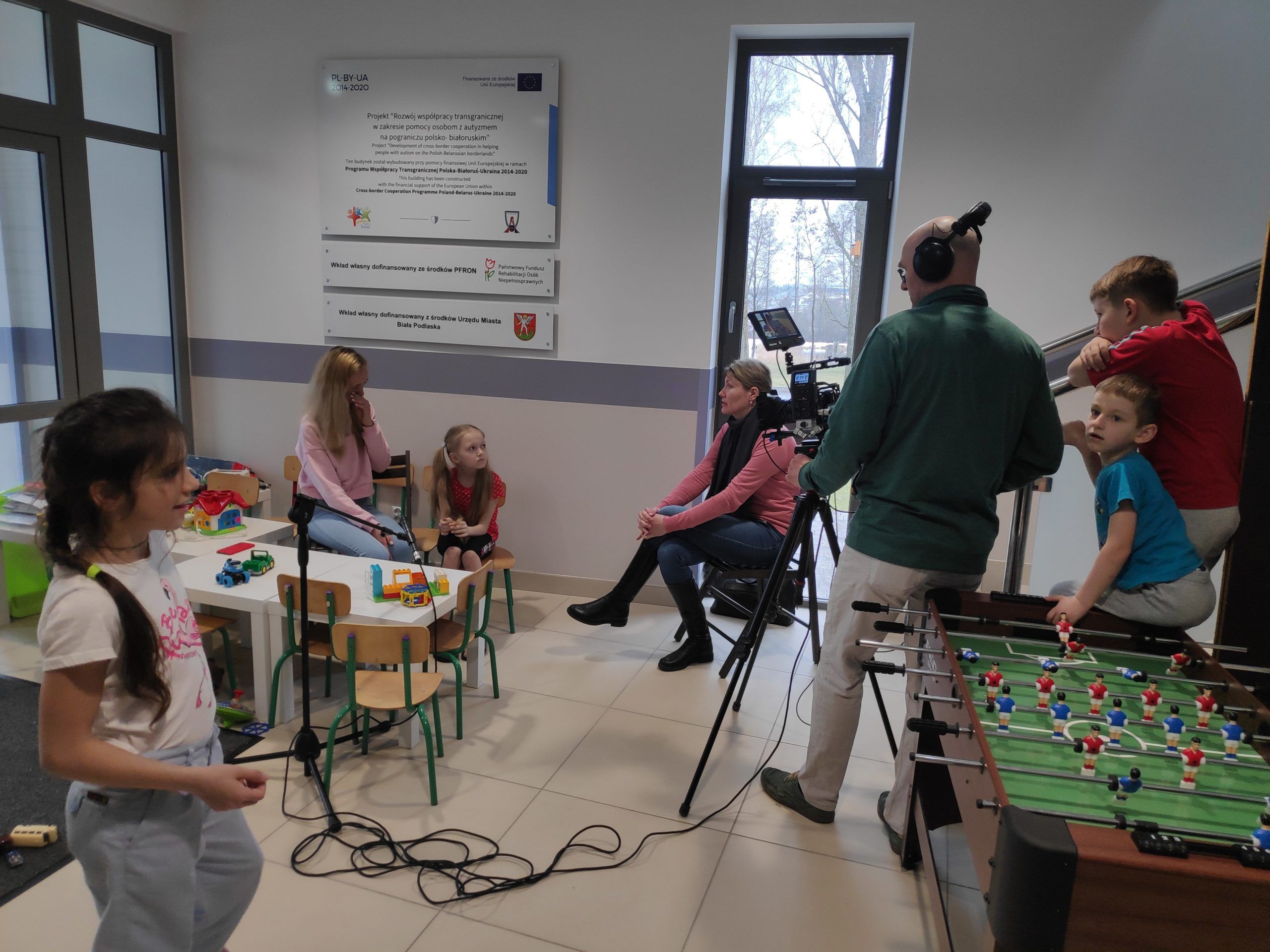 situations where you just cannot speak Russian. And costs such as the heating, water, electricity, as well as food are quite significant: even though the municipality has declared its support, it is not sufficient to cover our daily needs". The future? Anna hopes and wishes for the Ukrainians to be able to go back home. "But honestly, we need to consider the possibility for some of them not to have a place to return to, or to prefer building a new life here. They will need help to settle in, to understand rules and requirements. To find a job".
The task ahead is huge, but Anna Chwałek is no ordinary woman, challenges do not scare her off. Just like the battle to understand autism, started 18 years ago as the mother of a three-year-old autistic child.  "When my son was diagnosed with autism – she recalls – there was hardly any support, or any specialists to provide help, or understanding about this disorder".   Also, the incidence of the phenomenon was much smaller. "Twenty years ago, 1 out of 10 000 births led to child with autism: current data tells us that it is roughly 1 out of 58 births". A dramatic increase stemming (also) from a growing awareness of the problem, and the changes in diagnostic criteria. Twenty years ago, there was not a lot of knowledge of how to deal with it, and the world was very harsh towards people with autism. "At some point – continues Chwałek – I realised that not only my child would be locked in four walls, but also myself. So, I decided to take matters in my own hands, to study psychology, pedagogy, management, and I established an organisation. My life changed upside down".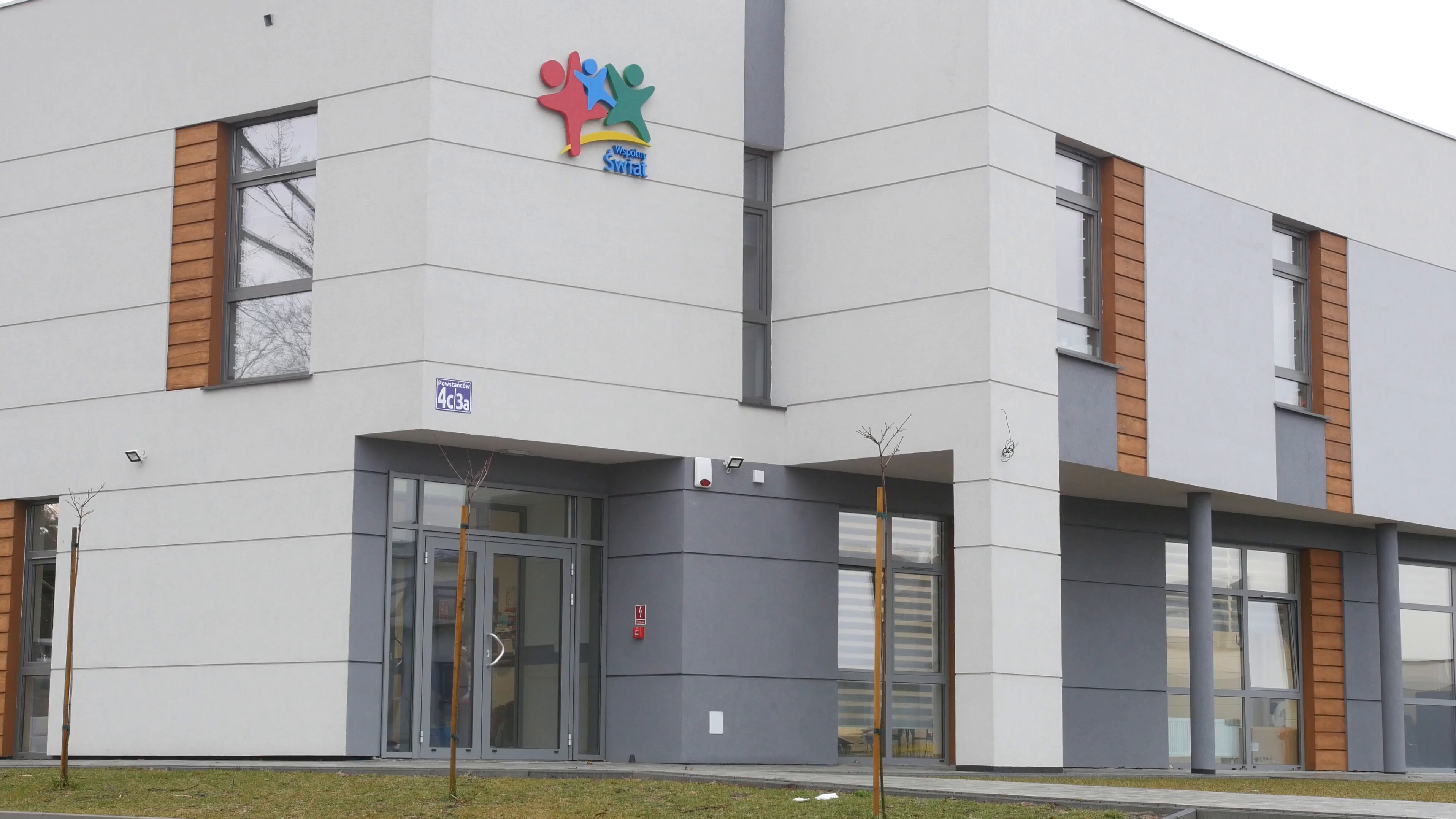 Anna just could not imagine that the small NGO funded 15 years ago would become one of the leading institutions in the country: an association which today employs 160 persons, can count on a therapy centre, a diagnostics centre, a kindergarten, a primary school. Next step? A professional school to provide the skills needed in the job market, from gastronomy to carpentry.  A vocational centre which should start activities next September, to help young people with autism and their families, from Poland or even across the borders.  "Last year – concludes Anna – when we inaugurated the new premises, I said that regardless of whether a child with autism is from Belarus, Ukraine, Russia, or Poland, it is a child that needs help. Today I maintain my position, and I believe that a time will come when we will be able to cooperate again".   For the moment, baby Artiom keeps dreaming in his cot. Maybe about that father he has not yet met.  While the "Common World" Association looks after the future of this land, keeping open the doors of neighbourhood.
---
---
---