Voices from the field
Chirine Ben Aissa
"Each day you feel more empowered: it's a life-changing opportunity"
She is the first volunteer of the ENI CBC family to join a project:  Chirine Ben Aissa is a determined, dynamic 26-year-old half-Tunisian half-Moroccan raised in Tunis, with a passion for civil society and a degree in natural science.  After supporting small associations operating for women empowerment and gender equality, Chirine is today working at the National Institute of Marine Sciences and Technologies of Tunisia, where she will stay until 30 April 2021. The institute is partner of the Mediterranean Forum For Applied Ecosystem-Based Management (MED4EBM) project, financed by the EU in the framework of the ENI CBC MED programme. And Chirine is supporting them with several tasks: her engagement is part of the "Interreg Volunteer Youth" (IVY) initiative, promoted by DG REGIO and managed by the Association of European Border Regions (AEBR) to foster solidarity across frontiers.  
Chirine, how did you get to know about the Interreg Volunteer Youth?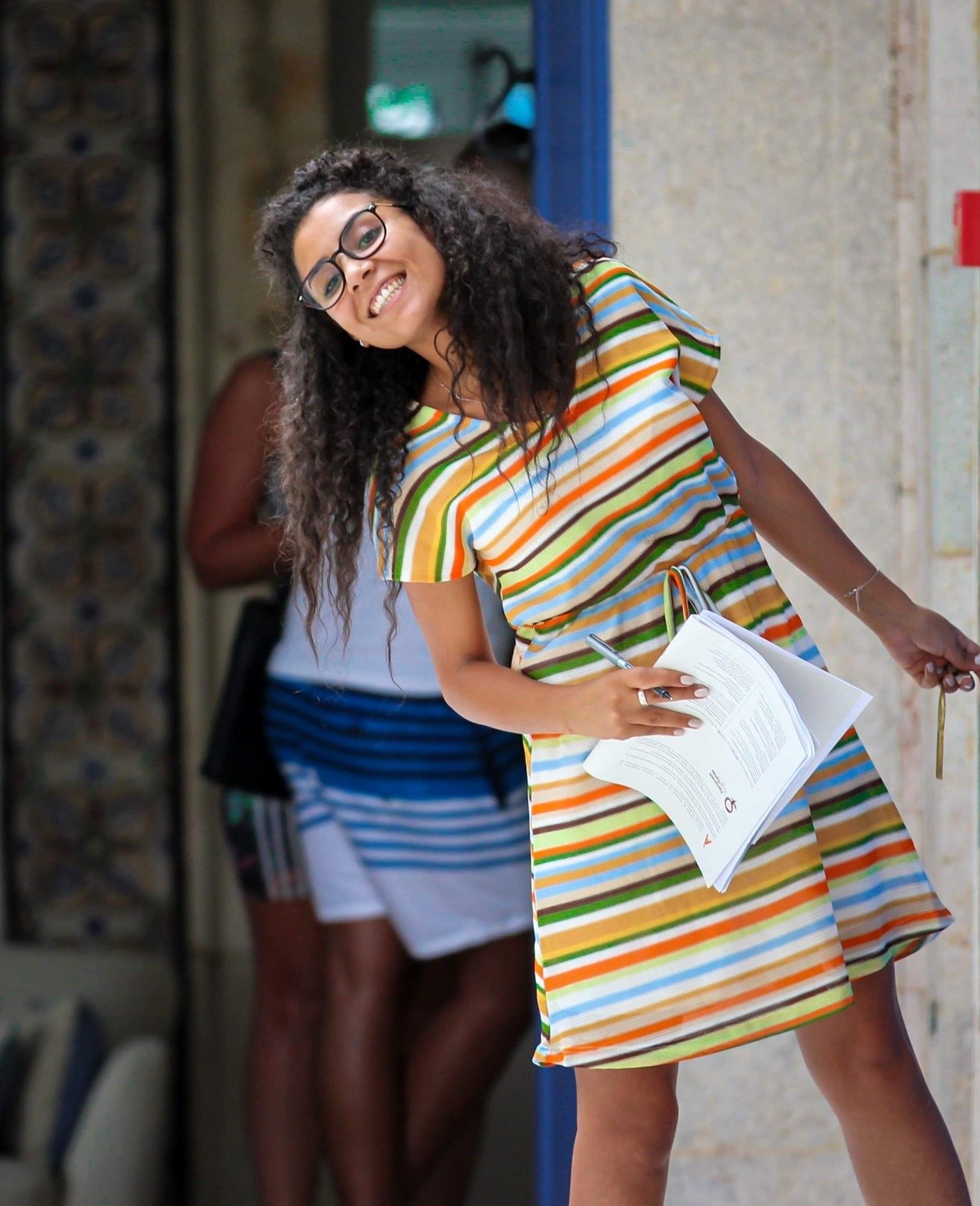 I heard about it through a European friend of mine. I really liked the idea, and this is how I went to the ENI CBC MED programme website, where I found the list of all ongoing projects. Many of them where interesting, and I was trying to understand in which sector I could be more helpful. So, I made a small list of my favourites, and I started to contact them. The first project did not answer; the second was not willing to engage in the necessary procedures, which is something I was expecting: it should be the host organisation looking for volunteers, not the other way around. I was already resigned to be turned down, when I got a mail from the third project manager, Amel Bellaaj Zouari. And that was a real thrill. She was interested and told me to wait for a couple of weeks, because she was busy, but she wanted to meet me in person. And this is how it happened: we met, talked, she said that procedures were not so cumbersome. In fact, from the day we met, to my deployment date, it took not even two months; and most of the time was spent to wait for the insurance to be finalised.
Were you supported, and how?
Yes, the AEBR provides a living allowance to volunteers, they offer full insurance coverage, and they refund travelling costs. They also take care of all the organisational and administrative arrangements. Also, when you go abroad, the host organisation support volunteers through the provision of a place to live.
So you are now working for MED4EBM: what is the aim of this project?
MED4EBM aims at increasing the capacities of various actors involved in the management of coastal and marine areas: the project wants to establish a cooperation platform for them, to implement what is called Integrated Coastal Zone Management (ICZM) based on the respect of limits of natural resources. It will help people to reduce and to handle conflicts on the different uses of resources. This will be done through the establishment of new software tools, but also governance protocols.
Can you tell us what you mean by Integrated Coastal Zone Management (ICZM) based on the respect of ecosystems?
It is a way to enhance the environmental protection of coastal resources, while at the same time increasing the efficiency of their uses. "Integrated" means that policy decisions should be somehow coordinated, being aware of their impact on different sectors such as aquaculture or fisheries, agriculture or industry, offshore wind energy or tourism etc. In one sentence?  It is a way to contribute to sustainable development of coastal zones, by applying an approach that respects the limits of natural resources.
Where is the project implemented?
We work in four countries, in Italy (Tarsia lake), Jordan (Coasts of Aqaba), Lebanon (Tyre Coast Natural Reserve) and Tunisia (Kneiss Islands).
What is your role as a volunteer?
I am collecting data, and I also have some communication tasks. But for the moment the pandemic has slowed down activities, mostly because it is difficult to go to the island.
Do you like it?
I love it.  I cannot hide I was expecting more field work, more interaction with local citizens. But I understand that once the crisis is over, we will have more freedom of movement and we will meet more people and improve our work. 
Do you have a mentor, is somebody supporting you?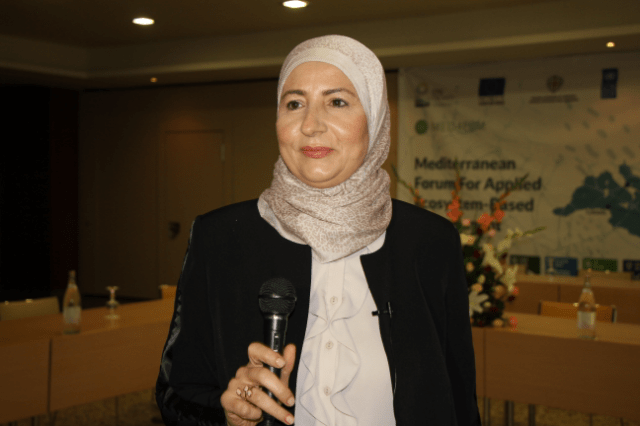 The project coordinator is my mentor. She guides me through the work, step by step, she pushes me to work better, not more. She encourages me to learn, to understand and to reinforce my capacities. I am sincerely grateful to her.
What is cross-border cooperation, in your experience?
I'm a great supporter of cooperation in all senses; when you get close to the field where problems are, you can truly make the difference in people's lives. You see the real meaning of the word "solidarity". Here, local citizens will greatly benefit from the environmental improvement of their region. In the cross-border cooperation you have an additional dimension: the knowledge is shared from all partner countries; the common purpose is served from different perspective. You learn so much more… It is a life-changing experience.
What will you do once you conclude your volunteering time?
I would like to stay in the cross-border field. The value that different people from different countries bring to one's experience is so special, so enriching. I was involved in cooperation before, but from a more homogeneous environment.  What I really like here is this special touch, this exchange.