Voices from the field
Ihor Popodyuk
Charging your electric car through your smartphone
A cross-border network of charging stations for electric vehicles. From Ivano-Frankivsk in western Ukraine to Michalovce in Slovakia and Baia Mara in Romania, you can now move around in your electric car across countries and charge it with just one click on a mobile phone application. The CGTN (Cross-border Green Transport Network) project has put in place an international network of charging stations for electric vehicles. The network is accessible through mobile phones, available in different languages and it is also part of the European map of charging stations. CGTN funded under the ENI CBC HSRU programme, aims at providing the necessary infrastructure to encourage residents and guests to actively start using vehicles with low emissions in cities' public spaces. 
We have talked to Ihor Popodyuk, the project manager and head of the Investment Policy Department of Ivano-Frankivsk City Council, who has told us all the details behind the project. 
What is the final aim of the project?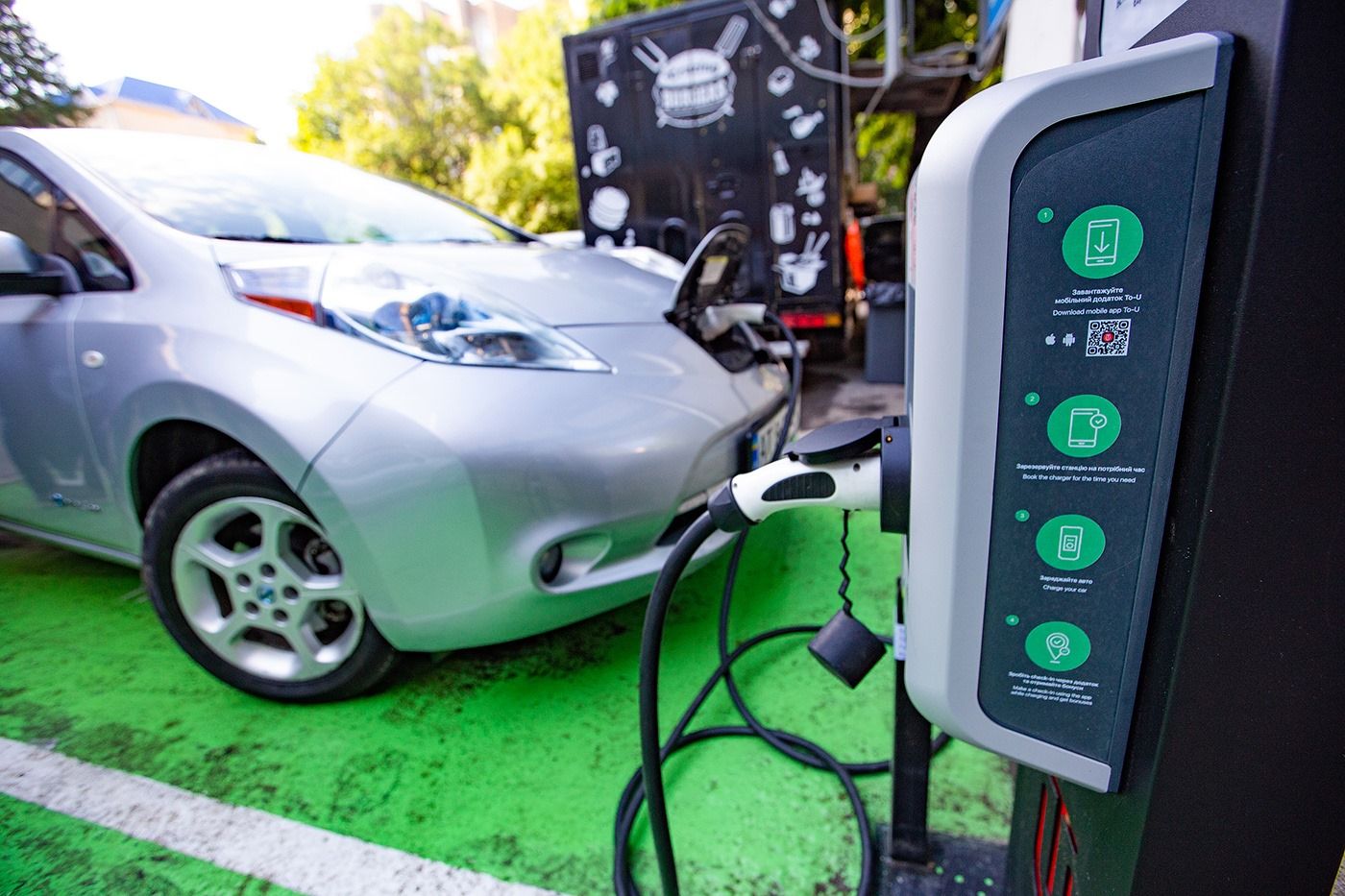 We have created a network of charging stations in 11 different cities in Hungary, Romania, Slovakia and Ukraine, to increase the use of electric cars in the eastern part of Europe and to connect eastern with western neighbours alike. When you have the possibility of charging your car, especially if you can do it in public spaces, then you start thinking about buying an electric vehicle. At the time when we were writing this project, there were very few charging stations in Ivano-Frankivsk, yet the number of e-cars in Ukraine was clearly increasing. We thought it would be very interesting to increase the connection of tourists and businesses from EU countries with Ukraine thanks to the use of electric cars and their supporting infrastructure. 
How is the current situation of e-cars in the four countries of implementation? 
Ukraine is among the top 5 European countries in terms of increasing rate in the number of electric vehicles and charging stations. Hungary, Romania and Slovakia are also actively developing in this direction. A well-known Romanian car brand has recently released its first electric car, one of the most economical in Europe; in Hungary, owners of e-cars are completely exempt from registration tax and in Slovakia, direct subsidies are given to citizens that buy an electric car. Slovakia has also opened a plant for the production of electric cars batteries. We could say that the reorientation of the car market towards electric cars is a global trend, and we have positioned ourselves with this project exactly there, in a very timely moment.
How did you manage to create an international network of electric charging stations? 
We have installed a total of 19 public charging stations in 10 different cities: 11 in Ukraine (in the cities of Ivano-Frankivsk, Dolyna, Mukachevo, Uzhhorod, Sniatyn, Kolomyia, Nadvirna and Yaremche), 6 in Romania (in Baia Mare) and 2 in Slovakia (Michelovce), and we have conducted promotional activities also in Nyiregyhaza (Hungary). Charging stations are produced by different companies which develop their own IT solution and monetize on it. We wanted to find a company that would create one information technology system for all the stations, regardless of the country where they are, so that the network would be truly international. We found it and, as a result, we have now a cross-border system of charging stations that offers information in the four languages of our project and, additionally, is part of a European map of charging stations. Through our project, you can access more charging stations than the ones we installed. We have become part of something much bigger. 
How can one have access to the network?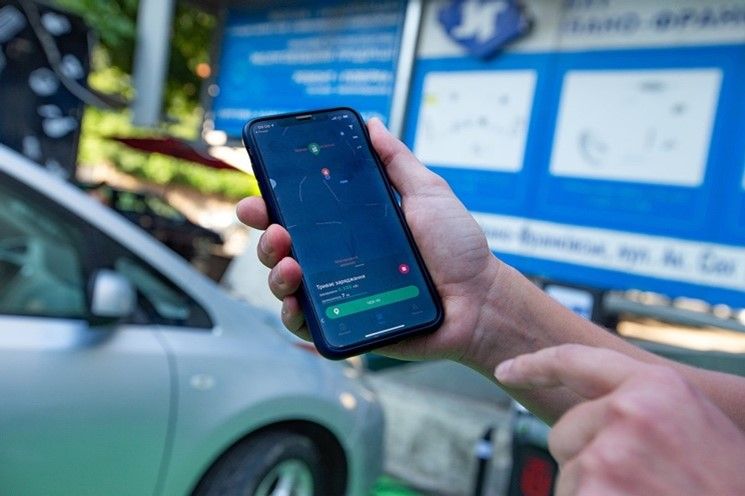 It is very easy. To use one of our charging stations, you just need to download a mobile phone application and there you will have access to a map with all the available stations. Then, you just have to decide when and where you want to charge your car and book an appointment. 
How did you make your choice on the location of each station? 
First, we wanted to cover most of the eligible territory of the programme: that's why our partnership is built with organizations from the four countries. Secondly, we decided to place the stations on strategic and well-known locations. For example, in Ivano-Frankivsk there is one station near a creative business centre, another one in the city centre, and the third next to a big enterprise, on the road to the very large ski resort of Bukovel, one of the biggest in Eastern Europe. This way, we are targeting both the tourists and the local populations. Of course, we want to increase the tourist flow to our cities, but we must also think about avoiding the concentration of cars and CO2 emissions.
What are the main challenges you encountered?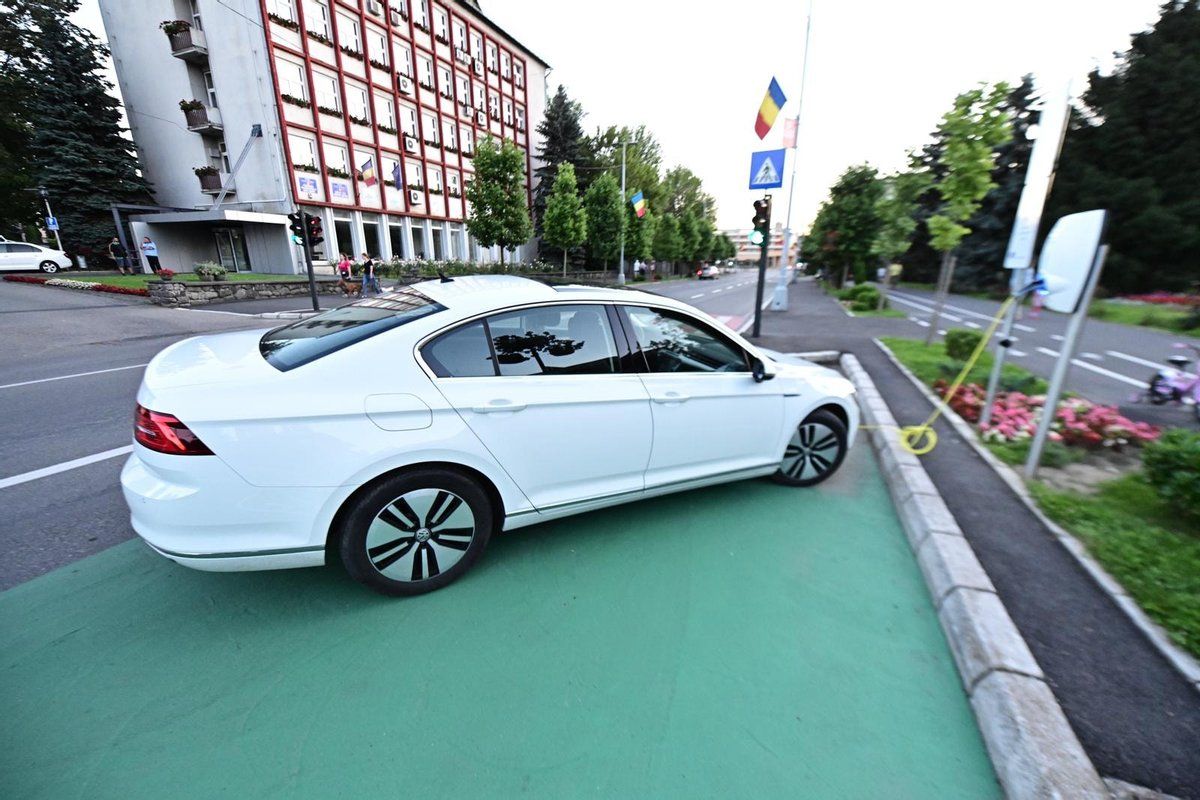 One of the main problems is that some people park abusively on the charging stations, preventing others to come in and "fill" their cars. We have painted them in green and signalised them but, still, we are facing the challenge of communicating the use and value of such stations. We have conducted a number of promotional activities to bring our network closer to the people. Right now, charging cars is for free until the end of the year. "For free" is the best promotional slogan! On the other hand, we have placed informative billboards in the big cities, we have organised a forum on sustainable mobility and we are giving out flyers and booklets explaining the benefits of e-cars to the environment while providing instructions on how to access our network. Next month, we will organize an e-rally: a tour with electric cars around the cities where we have installed the charging stations. We wanted to do it in the four countries but for obvious reasons we cannot. So the initiative will take place only in Ukraine: we will stop in each of the cities to charge our cars and to demonstrate how easy and simple it can be to move around with zero emissions. 
What is the main added value of this cooperation activity? 
For me, the main value of the project is to contribute to a change of cross-border attitude of people towards electric cars and their environmental impact. On another level, our cities will also benefit from the bonds we have created with our neighbour partners. This is our first project together, but when we meet, we don't talk only about electric cars, we also share our concerns, our ideas to improve our cities… Those meetings forge new professional and personal links, and, of course, new collaboration initiatives!