Voices from the field
Raluca Balascau
When common roots inspire solidarity
Bringing back life to the city centre while strengthening cooperation with Ukrainian partners. It's happening in Botoșani, Romania, 40 kilometres south of the border with Ukraine. A city with a beautiful monumental centre that used to be a crossroads, where traders all around the world would meet to sell their goods and exchange. Some of them settled here, some others left. Today, it is a multicultural town of 100.000 people, where minorities of Armenians, Ukrainians, Russian Lipovans, Jews and Roma coexist and mingle, but have abandoned the city centre, considering it unsafe.
The ROOTS project is changing this, building on the common multicultural heritage of Botoșani (Romania), and Ivano-Frankivsk (Ukraine), to give to both cities a new impulse to increase cultural exchange, tourism and economic competitiveness for the area. Raluca Balascau, the ROOTS project manager, took us in July to the catacombs of Botoșani, and unveiled her plans to revitalise the two towns, while explaining how Ukrainian partners and refugees are fitting in the picture.
Where are we?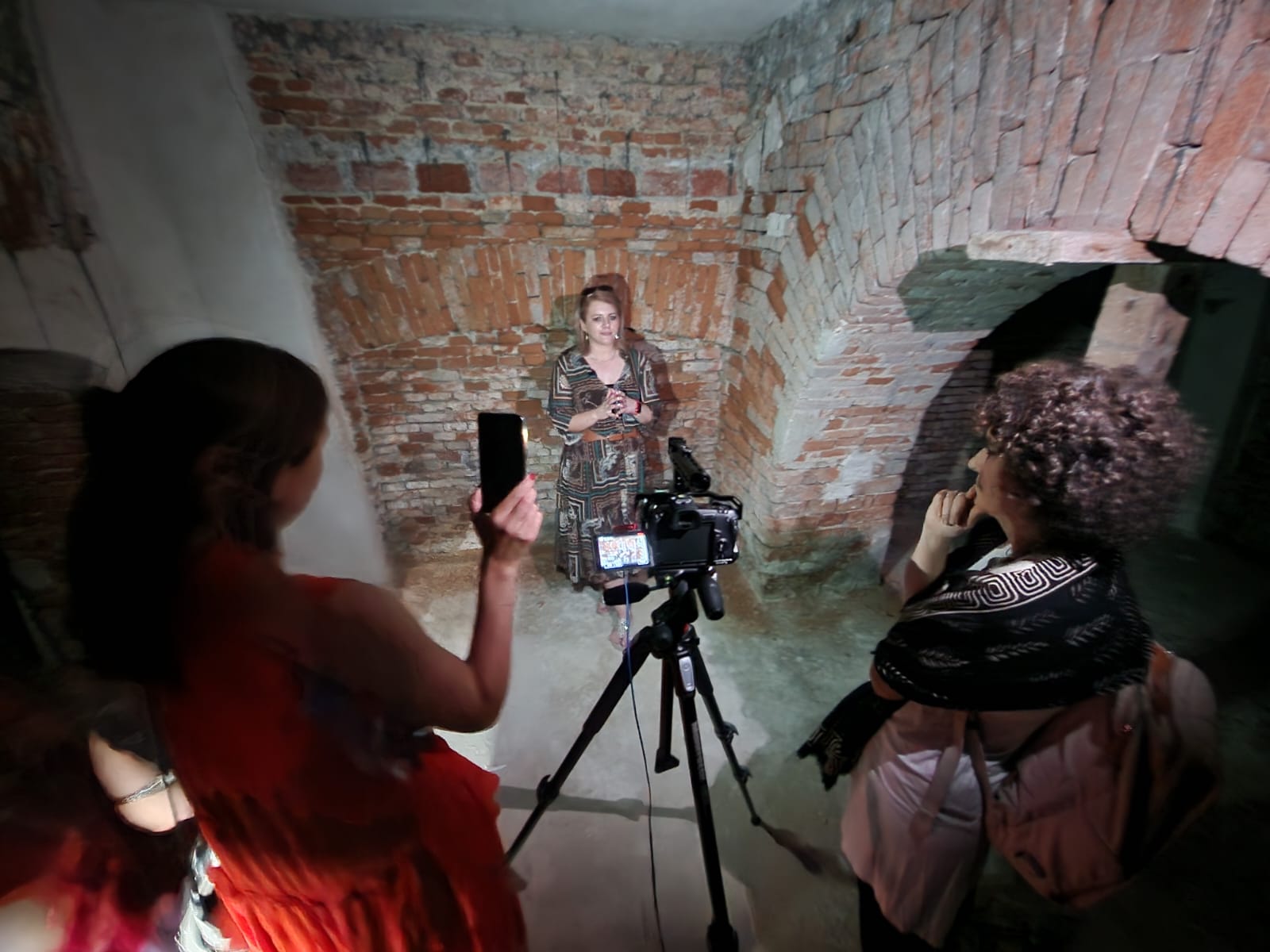 Right now, we are in one of the cellars of the underground city of Botoșani. According to the myth, there is a network of cellars that communicate with each other and together they form an underground city. Now, we have brought to life one part of this city, a small area that archaeologists unveiled using professional 3D scanning technologies. Thanks to the ROOTS project, we have revealed this myth, we have demonstrated that it is true: there is an underground city in Botoșani and we will have a scientific paper endorsing it.
What are your plans about this place?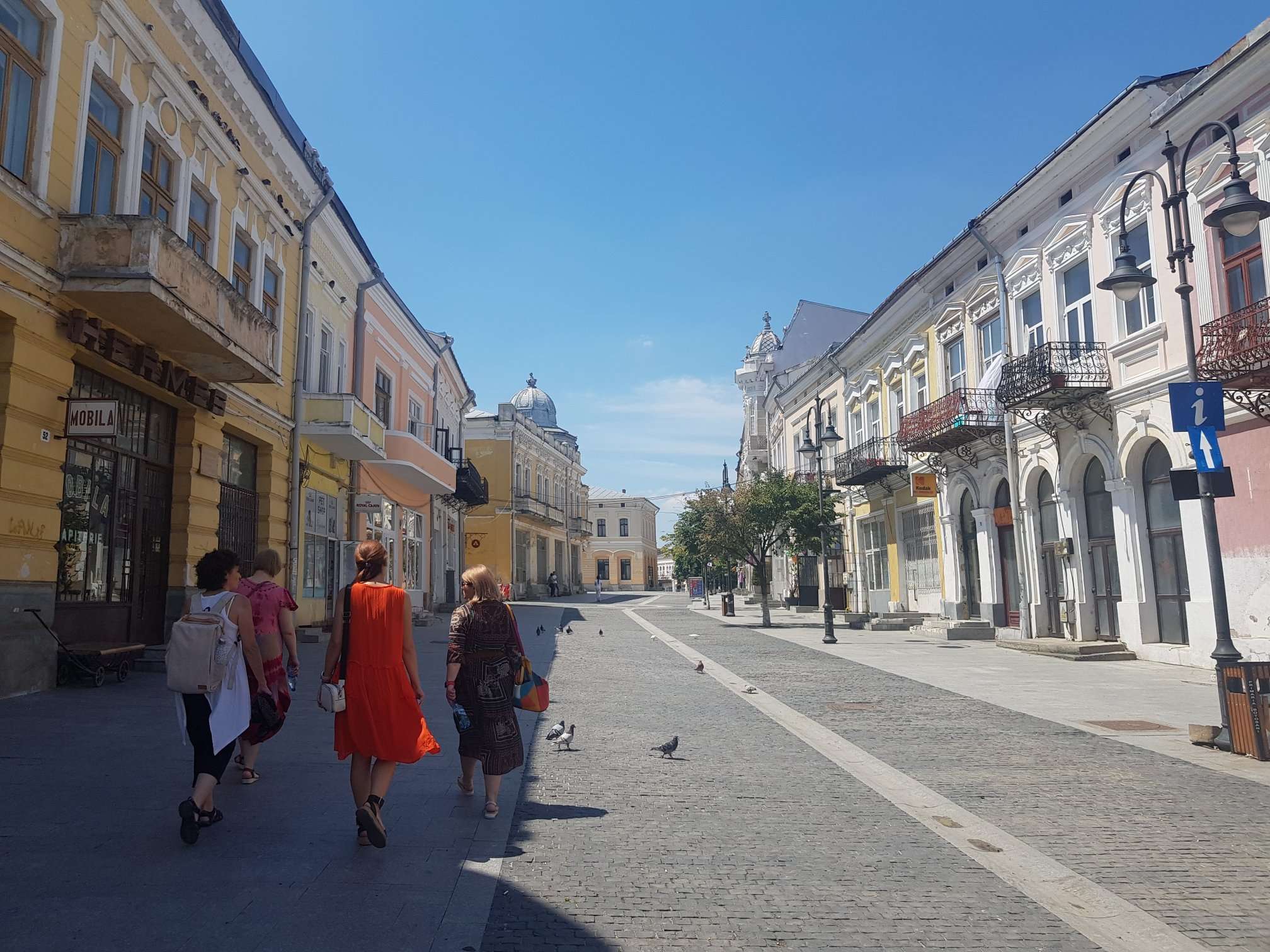 First, we want to show them to everyone, to the citizens, the institutions, and donors…  These cellars are unique and have great potential. We want to show through 3D scanning what they could become if put in value. So, this is just a pilot activity, part of something bigger. Secondly, this will be the location of the future Multimedia Museum of Botoșani, the cross-border museum of cultural diversity. Here we will represent all the minorities of Botoșani, their history, their culture, their traditions and how they live. It is a museum about the people. It will be the first multimedia museum in the city, we will use modern technologies to project the life, arts and customs of the minorities that shape our city.
Why is it important to have such a museum in Botoșani?
Our project wants to give citizens the opportunity to spend time in our historical centre. Right now, people are reluctant to come because they feel that the centre is unsafe. But we have our office here, it is safe and it is a beautiful place to enjoy. By opening a multimedia museum of cultural diversity in the catacombs of the city centre, we want to attract locals and tourists here. This initiative goes in line with the strategy of the municipal administration: opening new bars, cafés, terraces and shops and bringing back life to the city centre.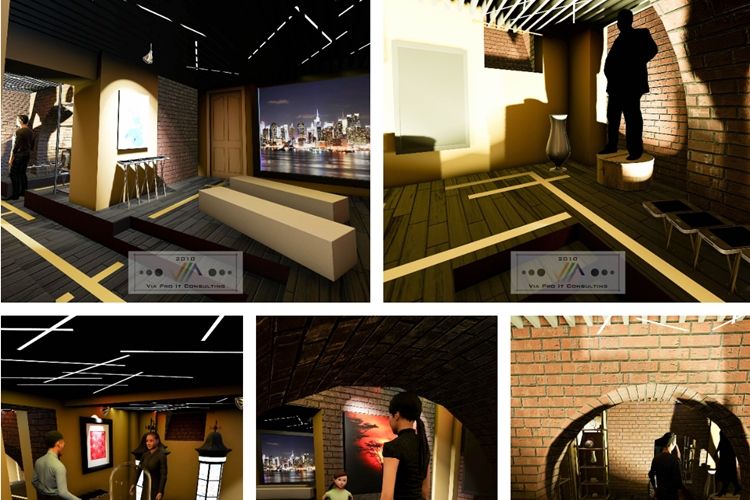 What about your partners in Ukraine?
There were and there are a lot of Ukrainians in our county, there are villages in which you only hear Ukrainian. When I was preparing this project and did research on our partner's city, Ivano-Frankivsk, I was amazed to see how similar some of the buildings were. I thought 'we must have common roots and multicultural backgrounds'.
Therefore, a very similar museum is being set up by our partners in Ivano-Frankivsk. They are also going back in history and reviving some of the spaces of the historical building Potocki Palace, where exhibitions will be displayed with the use of modern technologies.
How is the war impacting on your partners and the project?
Of course, this is not an easy project to implement. First, we had to deal with the pandemic restrictions, and now with this war. Ivano-Frankivsk was bombarded at the beginning of the conflict; alarms are still screeching there, every now and then. Despite all, we decided to keep going with our activities, we asked for an extension of the project and we changed some of our plans to further support our neighbours and partners. In the end, all of these challenges have made our cooperation stronger.
Can you tell us more?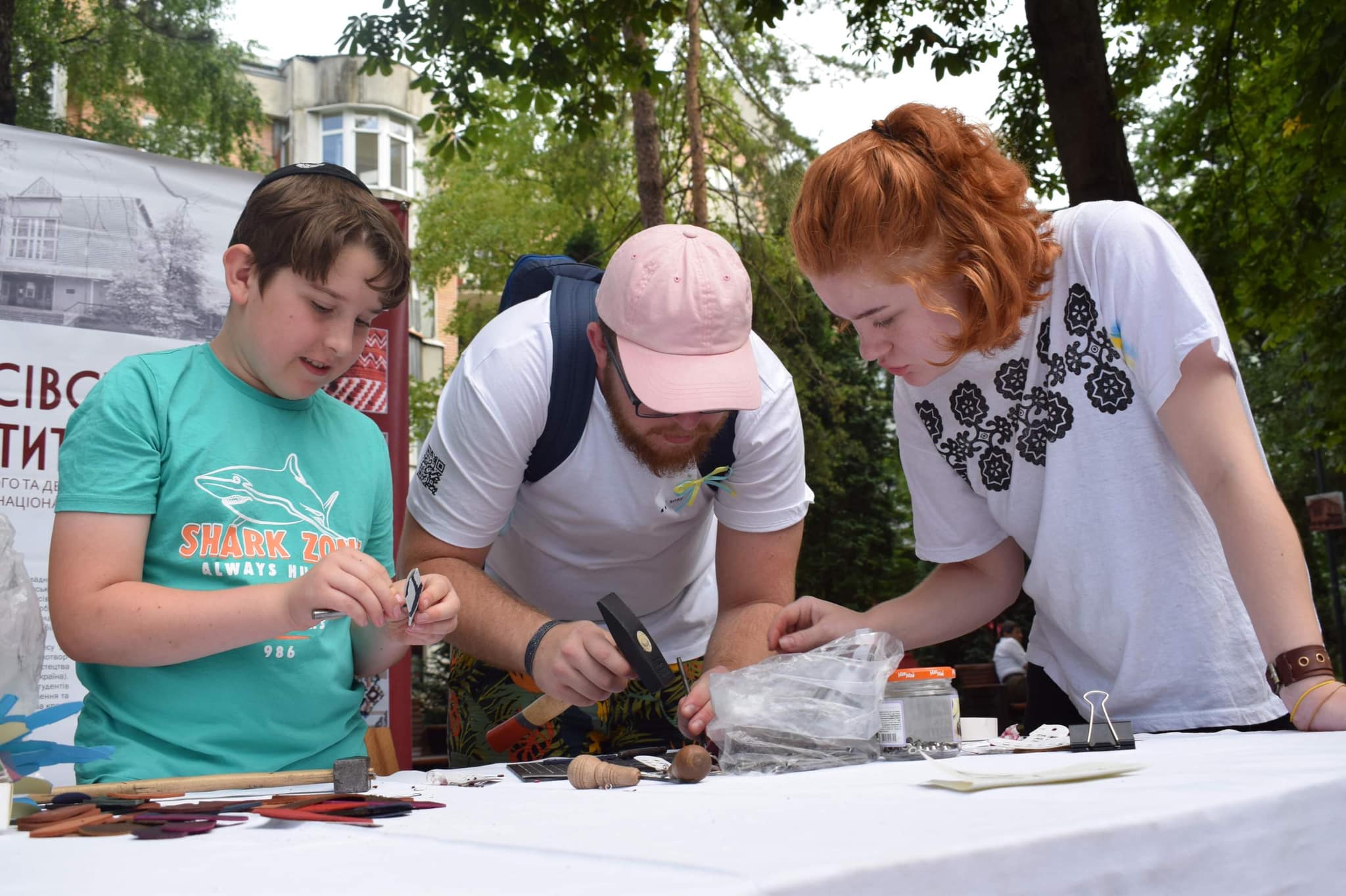 Last weekend, we organised in Botoșani the Festival of Cultural Diversity, where artists from all communities and ethnicities in the area performed on stage, citizens walked with their traditional costumes in a parade, and children and families attended music shows and theatre performances. We also had sessions dedicated to our Ukrainian community and neighbours: a delegation from Ivano-Frankivsk and Chernivtsi joined us, they enjoyed music and poetry and could forget for a while about the alarms and the terrible things they are dealing with. One of the people who came told me "Only when I crossed the border and listened to music, I could finally relax and think of something beautiful rather than staying on alert all the time". It is great that we could offer them this experience and the rest they deserve.
What about the future?
We want to organise a conference at one of the refugees centre in Botoșani county and tell the refugees about our project ideas and results, to inform Ukrainians about cross-border cooperation, this project and the opportunities that this programme can bring to the people in Ukraine. Of course, we will also cook a nice meal and provide sleeping bags, pillows, external batteries and rucksacks. We have done this already at the border, but there are still many people in need, and our county is a transit area for Ukrainian refugees. Ultimately, we want to convey the message of togetherness, which is what our project is about – it is about being together, collaboration despite differences or borders. It is about the people and about remaining together, even across a war.