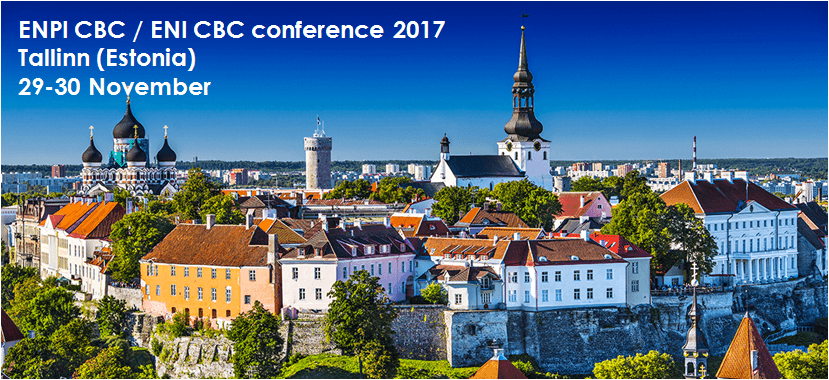 ENPI/ENI CBC Conference 2017 – Cross border cooperation along the EU's external borders: lessons learnt and ways forward
Date/Time
29 November 2017 - 30 November 2017
Location
Estonian Ministry of Finance
Suur-Ameerika 1, Tallinn
This year's conference is hosted in Tallinn by the Ministry of Finance of Estonia, in the context of the Estonian Presidency of the European Council. The focus of this year's conference will be on:
What are the lessons learnt now that ENPI CBC programmes 2007-2013 are heading towards closure? How can the project results be efficiently used in order to have better impact and visibility?
Where do ENI CBC programmes 2014-2020 stand after a first year in full swing? What are the main challenges ahead? And what could be done in order to better support their management and implementation?
The main conference takes place on 30 November but there are several preliminary events taking place already on 29 November.
Meeting of the ENI CBC Consultation and Coordination Group (heads of Managing Authorities and Joint Technical Secretariats)
The meeting will be devoted to ensuring a shared understanding of the preliminary results of the ENPI CBC ex-post evaluation, in particular for what refers to the draft recommendations stemming from the desk review, consultations with stakeholders and case studies. During the meeting, DG NEAR services and programme bodies will also exchange on the on-going processes related both to ENPI and ENI CBC (ENPI CBC closure, ENI CBC reporting, approval of ENI CBC large infrastructure projects,…)
Visit to the Estonian e-showroom (Programme bodies and national authorities not participating to the full-day visit to Narva)
The e-Estonia Showroom is an executive briefing centre. Its goal is to inspire global policy makers, political leaders, corporate executives, investors and international media with the success story of e-Estonia and build links to leading IT service providers. During the visit, guests receive an inspirational introduction to the underlying mechanisms involved in digitizing a society, an overview of the main challenges and policies, an understanding of the infrastructure, e-solutions and services, as well as contact with the IT industry.
Full day visit to Narva organised by the JTS of the Estonia-Russia CBC Programme
Explore the autumn capital of Estonia: Narva. The city on the very border with the Russian Federation, a city with great experience in project implementation under the Estonia-Latvia-Russia ENPI CBC Programme and with expectations and preparations for the ENI CBC Estonia- Russia Programme.
Explore the results, challenges and synergy of CBC on the external border of EU: the real border of Estonia and Russia in Narva, the city of good energy!
The full programme and conference agenda is available here: TESIM CBC Conference 2017 Full programme
Registration
Registrations are closed for this event.